Hello to you! Today I'd be starting a series I tag "Today I Remember".
It would be dedicated to remembering sporting icons, both present and past - especially on their birthdays - who have impacted their sports in unique ways.
Today being the 25th of November 2018, I remember Joe DiMaggio.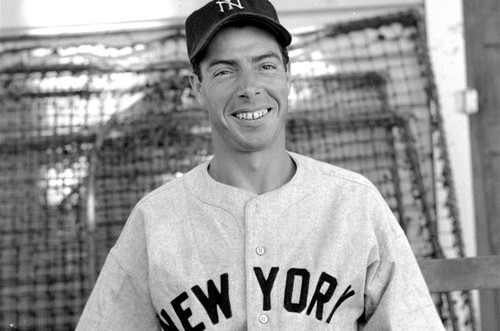 Joe DiMaggio is, in my opinion, one of the most iconic baseball players ever.
The sport in itself isn't very popular all over the world; but if Americans are proud of some of their sporting exploits, then accolades would surely go to the sport of Baseball in the US.
As of today, the sport of Baseball is played in very few countries across the world.
However, I focus on Joseph Paul DiMaggio, popularly known as Joe DiMaggio; who is regarded as an American legend in the sport of Baseball.
Born into a large family of nine kids, Joe DiMaggio ditched his family's fishing business to play Baseball, with the help of his brother.
His baseball career kicked off in 1932 with the San Francisco Seal, but four years later, he was signed up by the New York Yankees – where he would go on to become a legendary figure.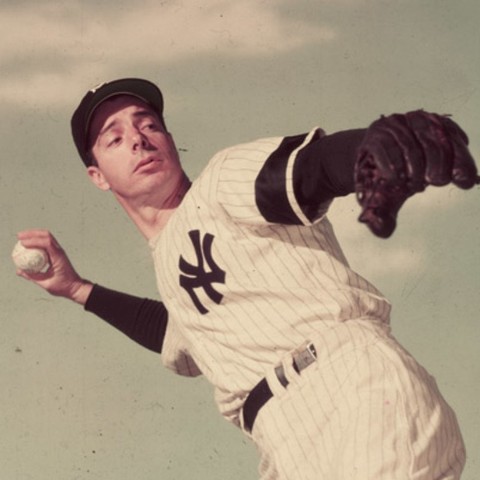 With the Yankees, Joe DiMaggio won 9 World Series titles out of the 13 seasons he played in the big league.
In his time with the side, DiMaggio set the shattering record of a 56-game hitting streak which still stands rivalled till date.
The record was noted as undoubtedly the most enduring record in sport history, according to the New York Times paper.
Joe DiMaggio was a reserved, committed and highly refined player, and he represented the symbol of a sporting hero during his active days, in the sport.
As his fame grew in the sports, so did his finances as well. Joe DiMaggio became so popular in his days that he became a brand ambassador of several advert campaigns and companies.
His popularity also earned him the nicknames, "The Yankee Clipper" and "Joltin' Joe"; as the media world completely adored him.
For his remarkable brilliance in the sport, Joe DiMaggio in 1955 got inducted into the sport's Hall of Fame.
Similarly, in 1969, DiMaggio was named the greatest living player via a poll conducted during the Baseball Centennial that year.
Joe lived a fulfilling life up until his death at 84 years of age on March 8, 1999. He had dated, married and divorced two popular actresses – Dorothy Arnold and Marilyn Monroe.
Joe "The Yankee Clipper" DiMaggio would have been 104 years old today, had he still been alive.
---
What do you think of this American Baseball legend?