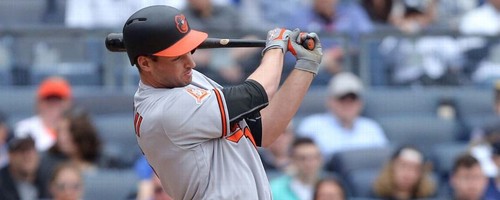 Today we receive really terrible news, Trey Mancini, player of the Baltimore Orioles, will undergo treatment to fight his colon cancer, and if the 2020 season is played he will miss it.

The 28-year-old outfielder made the announcement in a story posted on The Players' Tribune portal.

"I am receiving chemotherapy at a hospital in Baltimore, and I have to drive there alone," he wrote. "They don't allow anyone to come with me, and that's completely fine with me. I don't want anyone else to be at risk: people close to me and who I love, and other people in the hospital. You just never know. COVID- 19 has spread so fast. I'm definitely trying to follow all the protocols, not only because it's the right thing to do, but also because I don't want to expose myself to anything, especially before I get chemotherapy. "

Mancini hit 35 homers and drove in 97 runs in 2019 with a batting average of .291, he´s the Orioles´s soul. Be strong, Trey!