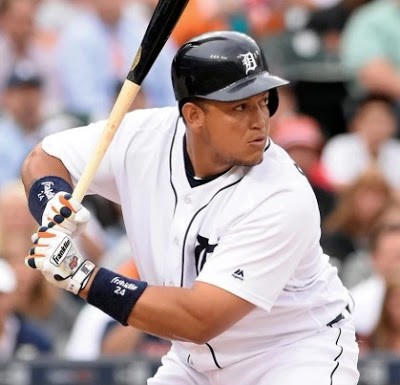 Major League Baseball and almost the entire planet has stopped due to the Coronavirus COVID-19, several players could take advantage of this unusual situation and one of them is the Venezuelan Miguel Cabrera.
The Detroit Tigers first baseman has been in decline for a couple of years, and it seems that the main reason is that his body no longer responds to him as before, he has suffered constant injuries, the most notable in the knees, hip and in his Shoulder, the first two may also be due to being overweight or simply the weight of his 37-year-old. However, he had shown himself to be in acceptable physical form when he performed on spring training, and he also hit a couple of home runs for Gerrit Cole, none other than the most dominant pitcher in the American League today.
"Miggy" has made it clear that he knows how to take advantage of his free time, so this break is probably going well for him, he can rest a little more, at the same time that he can work on his physical condition, to be in optimal conditions in a hypothetical return to the diamond.
The Maracay native needs to hit 23 home runs to join the club of 500, 185 hits to reach 3,000 and 7 RBIs for 1700, so he surely doesn't lack motivation. He is also forced to pay, as he has a $ 30 million contract, one of the largest in the entire Major League Baseball.
There is no doubt that Cabrera's career is exceptional and that he deserves to be part of the Cooperstown Hall of Fame, however all baseball fans would like to see another great season from the Venezuelan, who has earned the respect of all. and even the affection of some regardless of what shirt they wear.
In the event that we do have a baseball season this year (hopefully we do), get ready, because Miguel Cabrera is willing to prove that he is still one of the deadliest hitters in the world.