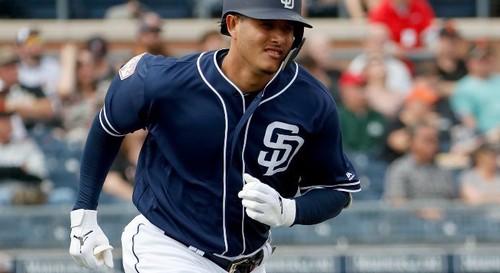 Manny Machado signed a 10-year contract with San Diego at a value of US $ 300 million, which at that time was the most lucrative guaranteed agreement for a free agent in the history of American sports. Currently that distinction now belongs to the contract of 13 years and US $ 330 million that the firm Bryce Harper with the Phillies.

Machado made his debut in the Cactus League for the Padres on Saturday(February 2). The infielder was in the line of the Frailes as a starting third baseman and second bat against the Giants in the Peoria Sports Complex.
On Friday afternoon Machado trained at the Padres complex in Peoria. Later it was decided that he was ready to see action in a game.

---