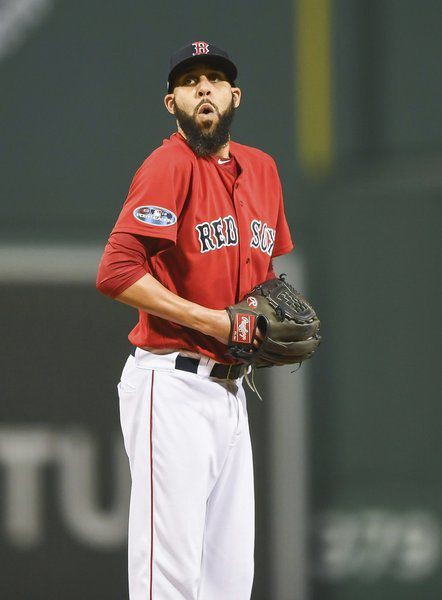 Here we go it's on to the ALCS. The Boston Red Sox will host the Houston Astros on Saturday night for game one of the series. Chris Sale the obvious start for game one but people are scratching their heads about the game two starter for the Sox.Manager Alex Cora told MLB Network that Price will get the ball in game two. People are asking why after he only pitched 1.2 innings in game two of the ALDS against New York. Well, Cora has been right so far this whole series with making adjustments to his lineup and his bullpen. The obvious reason is the matchup against Houston.
According to ESPN David Price against Houston overall is pretty good. in 169 batters he's faced he's only given up 39 hits, seven home runs, 21 RBI's, but has recorded 56 strikeouts. The batting average against Houston is .231 and OPS of .684. David Price is making that $30 million a season to pitch well in the postseason. He had a great regular season going 16-7 with a 3.58 ERA, 177 strikeouts, and a 1.14 WHIP. But if he could just translate that over to the postseason that would be awesome. For some reason, he freezes in big moments and chokes. Let's hope he puts away those nerves on Sunday night and pitches a gem.
Price doesn't live up to his contract until he wins a postseason game. People have lost faith that Price can pitch in a postseason game. Many thought Nathan Eovaldi should pitch instead of Price in game two. Eovaldi had that great start in game three of the ALDS in the 16-1 rout over the New York Yankees. In 12 innings pitched this season against the Astros Price is 1-0 with a 3.65 ERA. He's had 17 strikeouts and only given up three walks. That is a good stat and if you didn't Price's history in the postseason you would think he should start game two of this series.
Who knows he could shock the world and pitch well on Sunday night. But the Astros really dominated the Cleveland Indians in the ALDS. They will be ready to roll when they face Price. He needs to not worry about the weather and the cold it's October it's going to be cold at night. If he wants to win people over he's got to pitch well in October or he'll just be known as a great regular season pitcher when the temperature is above 70. All eyes are on Price Sunday night that's for sure.