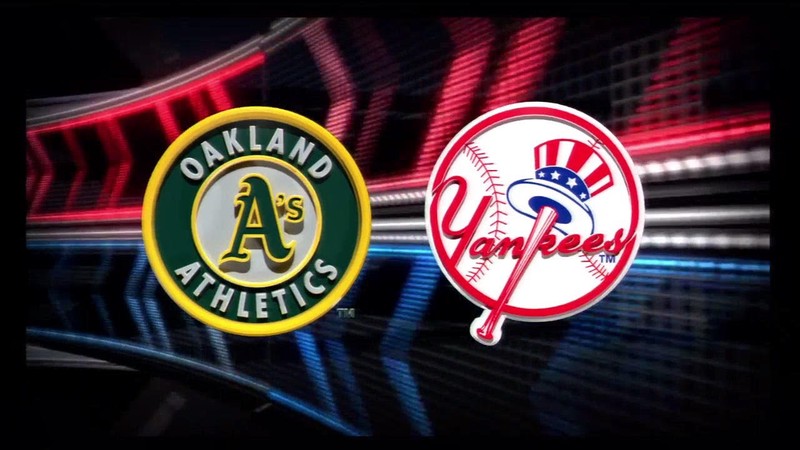 So if you've been following me you will know that I hit the 7 runs on the game for the Mets vs Dodgers, but its likely I will miss on the Phillies vs Marlins so we will have a wash. Hopefully you took both bets evenly.
As i type this the Phillies are hitting in the 8th with a 0 - 2 score and i recommended the -1.5 so were talking 4 runs to win, i don't think we will hit that but why not look for additional value.
Most people say don't bet against the Yankees but the A's have been on fire and well even if its Severino going, the A's have Fiers.
Here's my take
A's are on fire or should i say Fiers! these days, their bats are hot.
They are also playing at home, and the Yankees are 9 games behind Boston though wild card likely. Not to mention the A's have had their best year in a decade and are only 3.5 games behind Houston so they are rallying today.
Since I'm a big fan of the DOG and I hate the Yankees and Severino has not been as consistent as I'd like to be at +141 tonight for the A's i think that is such a worthwhile ML to take and roll the dice. Since my Phillies are likely to lose and my pick on the Mets just came through as i wrote this piece thats a wash for me on those 2 picks. I still want to win some money tonight and I need a winner. I need a winner for all my readers.
with 42 wins at home and 29 losses granted the Yankees are no easy win either but i really believe that Fiers will pitch a good 5 innings, and the bats for the A's are too hot to lay down here and not take em, i am going to throw 2 stars on em because i think they can pull it off.
When i do DOG of the DAY it's taking the underdog. The information I have is limited and usually with teams I don't actively follow, but it being Wednesday and my payouts are Sunday I need some free money to play with for the week as we have NFL picks this week.
Taking **2 Stars of 5 on the A's Money Line +141