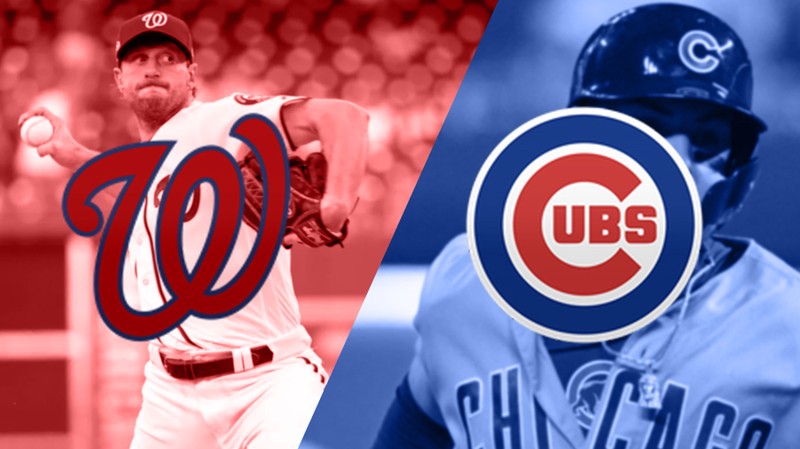 I've been on a roll since i started my picks for MLB on Scorum here. Before I get to starting my work I wanted to get this pick out for all of my fans, and supporters. Today we have Lester for the Cubs against a Rookie first debut for the Washington Nationals in 14 months. This guy will make is first game debut today against the Cubs. Oh boy! good luck. the Cubs have a powerhouse of hitters here today and are in first for their division. Closest contender is about 4 games back, and I can promise you that the Cubs are not going to just lay down today and die. Lester has been incredible the past few outings and If i remember hasnt lost as a Starting Pitcher in close to a month.
I don't see the Cubs getting shaken up here with a fresh off the extended DL of 14 months today. This is a winner winner chicken dinner for the Cubs to extend their lead to 5 games today. I really like Lester and the Cubs have powerful hitters.
Bullpen is shot for Washington as well having Max Scherzer, Stephen Strasburg and Tanner Roark all out of this game, look to the Cubbies to take this one to the bank.
Take the ML today on the Cubs -128 *** 3 stars of 5
Time to make some of that book money for NFL and NCAA Football games i have some really nicely researched games for tomorrow to get my % up and make us some money.
Stay tuned!
Current Stats: Can't fool the Blockchain if I post before the Games
MLB 4-5 80% NFL 1-3 33% College 0-4 0%


How to find me
Steemit: www.steemit.com/@theUXyeti
Steemit: www.steemit.com/@sugarsteem
Discord SugarSteem: https://discord.gg/WspdjKQ
Discord: TheUXyeti or TheUXyeti#5698
Dlive Channel: https://dlive.io/@theuxyeti
IG: thetravelyeti
Twitter: www.twitter.com/@zachsbb8