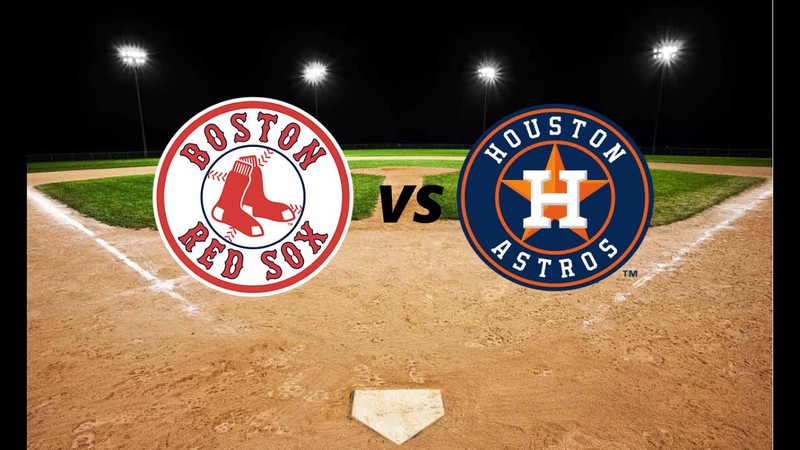 Now its rare you'd ever have a Dog of the Day with Boston here at home and while I admire the stats of the Astros and of Cole killing it, I still love Price on the mound at home. Also Betts, Martinez and Boegarts had an extra day of rest for this game specifically when the Red Sox pulled off an awesome ender against the Braves. Hopefully you guys took that one with me this week. It also paid off.
Anyway, A healthy Red Sox team only 3 games away from 100 wins and 8 games away from breaking the franchise record of 105 wins in a season I think they are hungry tonight. It's not going to be easy as Cole again is the Astros Ace here but I really like the line of the Red Sox at -102 and its at home. Its friday night, All their fire hitters are rested and Price is on the mound. I think this will be a great pitchers duel for sure but i think there will be a lot of pitches and again its about who burns out first.
I really like the hitting squad of Boston and its hard to bet against them while at home especially with a great pitcher on the mound starting. I love watching Boston this year and they have tons of relief tonight as well if they need it.
As survivor would say Outgame, Outlast, Outplay. I think Price sticks it in here much easier with fewer pitches, which in turn lasts longer where as Cole will pitch well but with more pitches ultimately wearing this guy out by inning 6 and thats when the Red Sox will pull ahead. They relief on the Astros is a bit struggling here, so thats my take. The Red Sox always come through at home on a friday night with one of their top 3. I think i can take them confidently here as well.
As for the Over / Under 8.5 I wouldn't take this game because of the pitching alone but if you're asking me. i lean towards the under but i dont like it either way. Stay away from it.
Taking Boston Red Sox (- 102 ) for ***3 stars of 5 tonight
If you're really feeling lucky like me where you just got paid and wanna throw out a fun parlay. Parlay the Cubs and the Red Sox tonight for a single Star and see if we can clean up.
Taking Parlay of Red Sox and Cubs for *1 star of 5 tonight

How to find me
Steemit: www.steemit.com/@theUXyeti
Steemit: www.steemit.com/@sugarsteem
Discord SugarSteem: https://discord.gg/WspdjKQ
Discord: TheUXyeti or TheUXyeti#5698
Dlive Channel: https://dlive.io/@theuxyeti
IG: thetravelyeti
Twitter: www.twitter.com/@zachsbb8