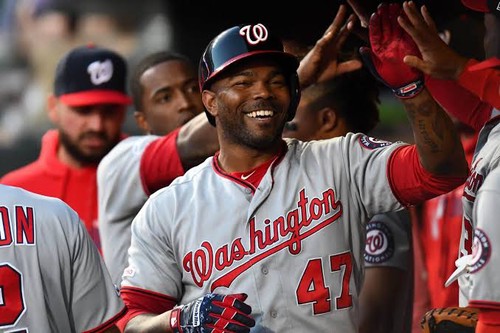 Howie Kendrick has made it know to the public that he will hang his bat after 15 years of his Major League Career, he posted through his social media appreciating the fans and his team mates.
This year, when the season was shortened due to the corona pandemic, he only hit a batting average of 27% and 5ri, 2 home runs, and 14 RBIs. Kendrick became a free agent after the season ended and the Washington club gave up the $6.5 million mutual option next year, receiving a buyout of $2.5 million.
Kendrick, who debuted in the major leagues at the Los Angeles Angels in 2006, moved to Washington in 2017 through the Los Angeles Dodgers and Philadelphia Phillies, and after playing four seasons. He played in 1621 games in his career, batting 29 percent and 4 ri, 127 home runs, and 724 RBI.