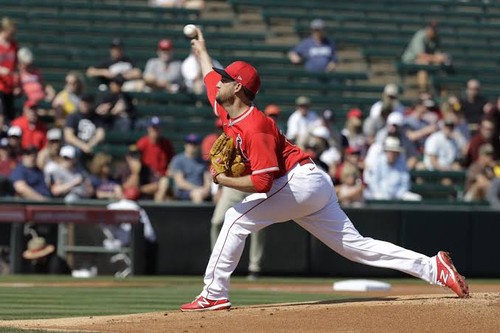 Matt Andriese has agreed and penned a year contract with the Boston Red Sox for $2.1 million a year, the annual salary is $1.85 million and the buyout is $250,000 while the team option to sign him for 2022 season is $3.5 million.
He started 183 games in six seasons in the major leagues, with an average ERA of 4.57 and 26 wins. He came out as a starter at the beginning of his career, but since 2018, his appearances have increased.
Last season, he played 16 games at the Los Angeles Angels with an average ERA of 2-4 and 4.50. WHIP 1.000 with 32 innings thrown, 1.4 homers per 9 innings, 3.1 walks, 9.3 strikeouts, 3 holds and 2 saves. Although his contract of six years is not completed yet, he was released and became a free agent.