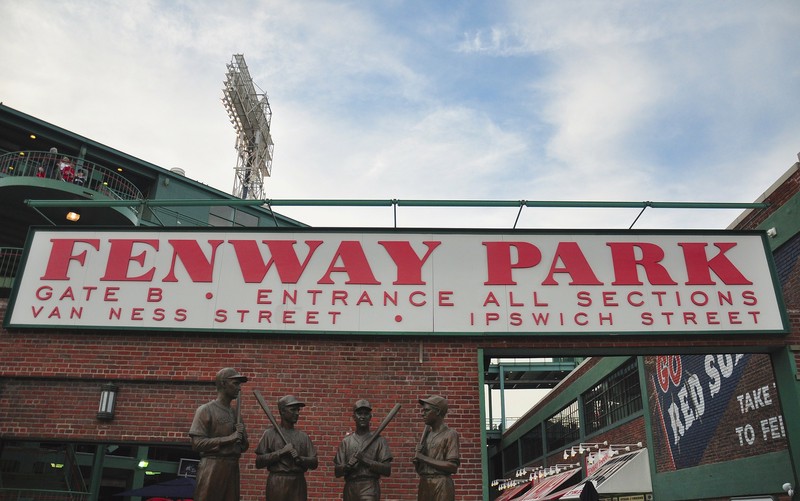 The Boston Red Sox is a team I have followed and been a fan of for years. After taking the 2018 World Series after an eventful season, it will be an exciting 2019. Spring Training has begun and I am hoping the Sox are going to take the World Series in 2019.
The Red Socks lost to the 3-4 Twins today in Spring Training. It was a narrow loss, and the team is moving on to battle the Orioles. The team persisted until the 8th inning produced a double run.
The Red Sox have taken 2 of the last 9 World Series and 9 wins since the Series began, and are World renowned for their offensive strength in the field. Some amazing stats the Red Sox posted in the 2018 season were winning 100 games first among teams and winning the most games of any team since 2001.
Check out the content on the Red Sox official MLB fan page:
https://www.mlb.com/redsox
Read extensive coverage of the Red Sox 2018 season:
https://en.m.wikipedia.org/wiki/2018_Boston_Red_Sox_season
I am excited for the return of the Red Socks. Ready for them to rock Fenway Park!
Sources:
https://amp-mlb-com.cdn.ampproject.org/v/s/amp.mlb.com/303382604-why-the-red-sox-could-repeat-in-2019.amp.html?amp_js_v=a2&_gsa=1&usqp=mq331AQCCAE%3D#referrer=https%3A%2F%2Fwww.google.com&_tf=From%20%251%24s&ampshare=https%3A%2F%2Fwww.mlb.com%2Fnews%2Fwhy-the-red-sox-could-repeat-in-2019%2Fc-303382604
https://www-forbes-com.cdn.ampproject.org/v/s/www.forbes.com/sites/mattkalman/2019/02/28/harper-signing-latest-sign-red-soxs-best-will-get-their-money-soon/amp/?amp_js_v=a2&_gsa=1&usqp=mq331AQCCAE%3D#referrer=https%3A%2F%2Fwww.google.com&_tf=From%20%251%24s&ampshare=https%3A%2F%2Fwww.forbes.com%2Fsites%2Fmattkalman%2F2019%2F02%2F28%2Fharper-signing-latest-sign-red-soxs-best-will-get-their-money-soon%2F