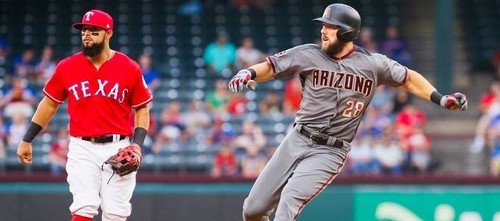 The Arizona Diamondbacks and Texas Rangers are set to play each other in the 119th World Series, as the Diamondbacks seek their second World Series title while the Rangers are still looking for their first championship. The two teams have never played against each other previously in the World Series.
The Diamondbacks earned the victory in their only other World Series appearance in 2001, defeating the New York Yankees in seven games in what is still regarded as one of the best World Series battles in MLB history. Meanwhile, although the Rangers have had two previous World Series appearances in 2010 and 2011, both resulted in losses with the 2011 team infamously coming just one strike away from winning before David Freese and the St. Louis Cardinals forced a game seven which they would go on to win.
Out of the 225 potential World Series matchups that would be possible under the current playoff format, 70 of them have occurred so far.
The most common matchup out of the ones that could still be possible to re-occur is the New York Yankees v. Los Angeles Dodgers, as the franchises have faced each other 11 times, coming in 1941, 1947, 1949, 1952, 1953, 1955, 1956, 1963, 1977, 1978 and 1981.