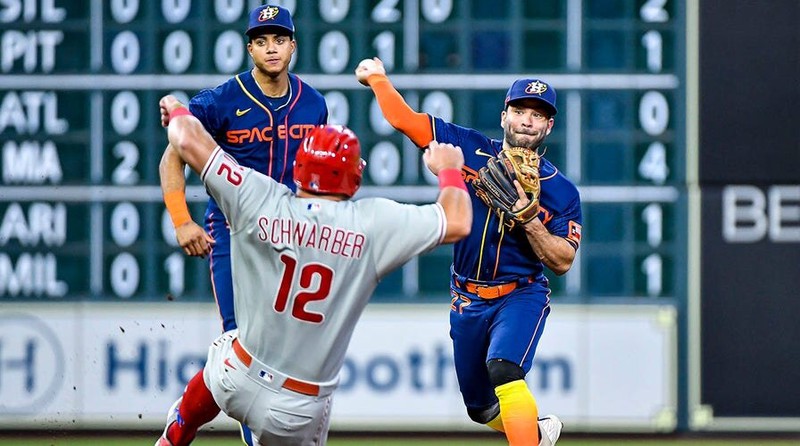 The Philadelphia Phillies and Houston Astros are set to play each other in the 118th World Series, as the Phillies are seeking their third World Series win in franchise history, while the Astros are going for their second. The two teams have never played against each other previously in the World Series.
The Phillies are 2 for 7 in their previous World Series appearances, winning in 1980 and 2008, although they also took losses in 1915, 1950, 1983, 1993 and 2009. The Astros have also had similarly limited success in their finalist opportunities, getting the title in 2017 while coming up empty in 2005, 2019 and 2021 to hold a 1 for 4 championship rate.
Out of the 225 potential World Series matchups that would be possible under the current playoff format, 69 of them have occurred so far.
The most common matchup out of the ones that could still be possible to re-occur is the New York Yankees v. Los Angeles Dodgers, as the franchises have faced each other 11 times, coming in 1941, 1947, 1949, 1952, 1953, 1955, 1956, 1963, 1977, 1978 and 1981.