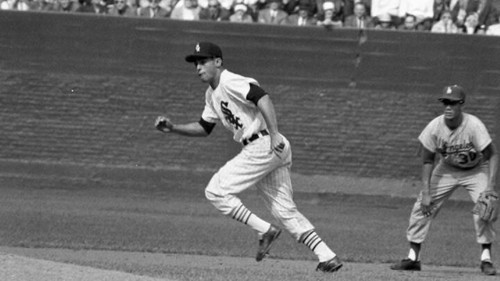 10. Harry Byrd (1952)
Byrd became the 1952 RotY for the Philadelphia (now Oakland) Athletics on the strength of 15 wins, 116 strikeouts and 228 and a third innings pitched in 37 games for a 3.31 ERA. Byrd continued to play for the Athletics throughout his career, winning 46 games with 381 strikeouts and 827 and two-thirds innings pitched in 187 games for a career ERA of 4.35 prior to his final MLB game in 1957.
9. Albie Pearson (1958)
Pearson secured AL Rookie of the Year in 1958, hitting three home runs, 33 RBIs and 146 hits in 146 games for the Washington Senators (now Minnesota Twins) despite the team being the worst in MLB that season. However, Pearson played most of his career with the Los Angeles Angels, going on to hit a total of 28 home runs, 214 RBIs and 831 hits in 988 games before retiring in 1966.
8. Walt Dropo (1950)
Dropo took the RotY trophy in 1950 with the Boston Red Sox, nabbing the most home runs of any 1950s rookie with 34, along with a spectacular 144 RBIs and 180 hits in 136 games played. While unable to match those lofty totals for the rest of his career, spent mainly with the Chicago White Sox, Dropo managed 152 homers, 704 RBIs and 1,113 career hits in 1,288 games before finishing his career in 1961.
7. Tony Kubek (1957)
Kubek earned RotY honors in 1957 with the New York Yankees, as he contributed three home runs, 39 RBIs and 128 hits in 127 games played. Kubek spent his entire career as a member of the Yankees, scoring 57 career home runs with 373 RBIs and 1,109 hits in 1,092 games played, most notably becoming a three-time World Series champ in 1958, 1961 and 1962 before his 1965 retirement.
6. Bob Grim (1954)
Grim scored the 1954 RotY award also as a Yankee, securing a 20-win season with 108 strikeouts and 199 innings pitched in 37 games for an ERA of 3.26. Playing most of his career in the Bronx, Grim picked up 61 career wins with 443 strikeouts and 759 and two-thirds innings pitched in 268 games to take a 3.61 career ERA before retiring after the 1962 season.
5. Herb Score (1955)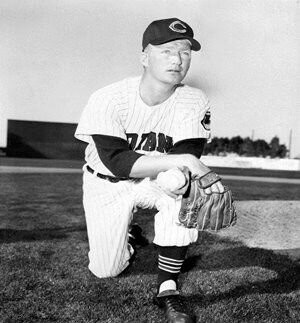 Score captured RotY in 1955 with the Cleveland Indians (now Cleveland Guardians), getting 16 wins, 245 strikeouts and 227 and a third innings pitched in 33 games for a 2.85 ERA, with his 245 K's setting an MLB rookie record which wouldn't be broken until 1984 by Dwight Gooden. While Score continued to play the majority of his career in Cleveland, it would be shortened by injury as he got 55 career wins, 837 strikeouts and 858 and a third innings in 150 games for a career 3.36 ERA before pitching his final MLB game in 1962.
4. Harvey Kuenn (1953)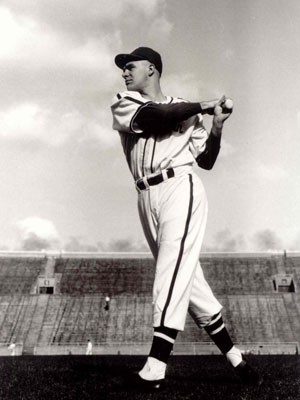 Kuenn scored RotY honors in 1953 with the Detroit Tigers, driving in a pair of home runs with 48 RBI and 209 hits in 155 games played. Kuenn spent most of his career in the Motor City, as he compiled 87 home runs, 671 RBI and 2,092 hits in 1,833 games before retiring following the 1966 season.
3. Gil McDougald (1951)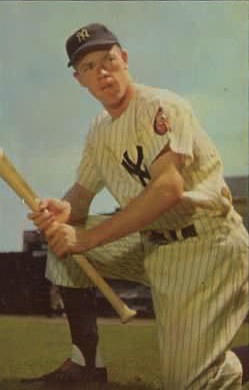 Yet another Yankees rookie, McDougald claimed RotY honors in 1951 as he captured 14 home runs, 63 RBIs and 123 hits in 131 games. Much like Kubek, McDougald also never played for any team other than the Yankees, collecting 112 home runs, 576 RBIs and 1,291 hits in 1,336 games played while also amassing five World Series rings, coming in 1951, 1952, 1953, 1956 and 1958, before finishing his career after the 1960 campaign.
2. Bob Allison (1959)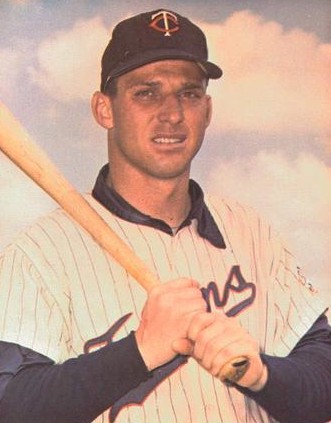 Allison picked up RotY in 1959, contributing an impressive 30 home runs, 85 RBIs and 149 hits in 150 games for the Senators. Allison remained with the club as an original member of the Twins and had most of his career in Minnesota, scoring 256 career home runs with 796 RBIs and 1,281 hits in 1,541 games prior to his retirement after the 1970 season.
1. Luis Aparicio (1956)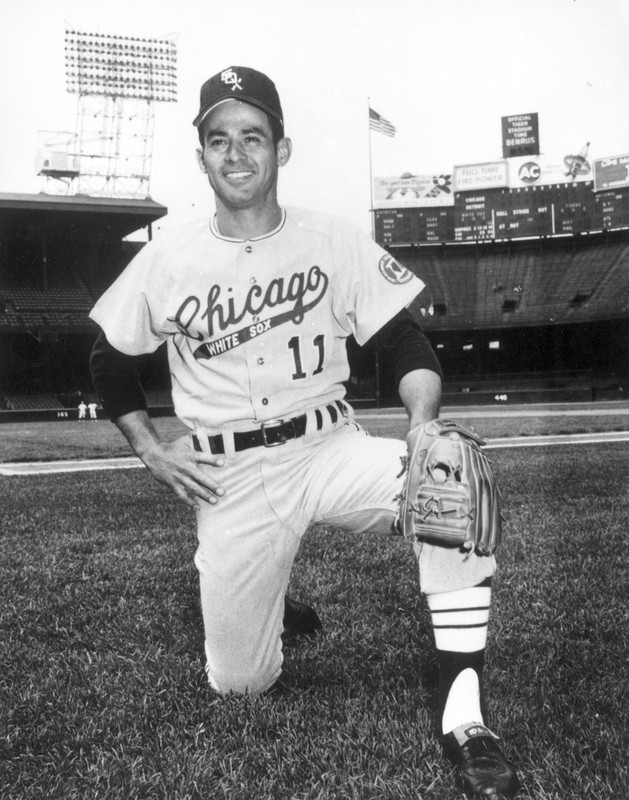 Aparicio grabbed the RotY title in 1956 for the White Sox on the strength of three home runs, 56 RBI and 142 hits in 152 games played, while also leading the American League in stolen bases which he would also do for the next eight seasons. Spending most of his career with the White Sox, Aparicio clubbed 83 home runs, 791 RBIs and 2,677 hits in 2,599 games played while also being the only player on this list to earn a finalist spot in MVP voting, doing so as he finished runner-up in 1959. Despite not winning an MVP award, Aparicio would have to settle for his nine Gold Glove awards, including five in a row from 1958 to 1962. After retiring in 1973, Aparicio was inducted into the National Baseball Hall of Fame in 1984.
R.I.P. Albie Pearson (1934-2023)