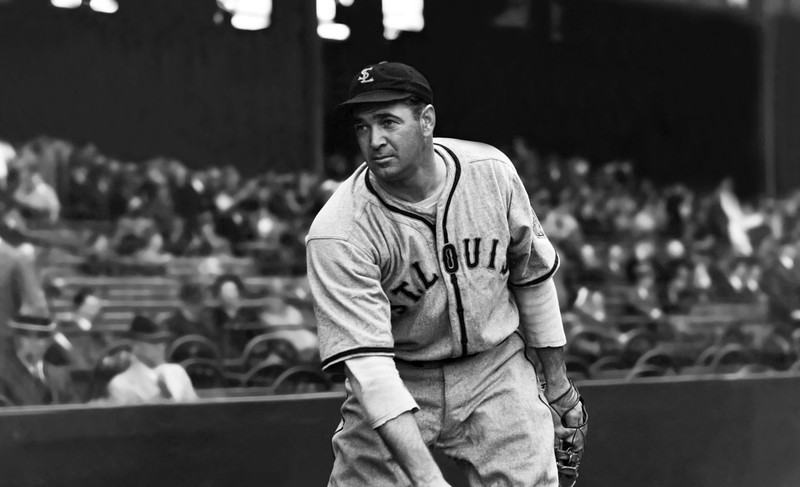 By Zane Miller

Earning 20 wins in a single Major League Baseball season is an accomplishment to be proud of for any MLB starting pitcher. Reaching this achievement could be yet another addition for a Hall of Fame career, or could be among the best pitching performances of the season. In either case, getting to 20 wins in a season almost always means that the pitcher had an amazing season, although that isn't necessarily what happened in this instance.
Norman "Bobo" Newsom was born on Sunday, August 11th, 1907 in Hartsville, South Carolina, and made his major league debut during the 1929 season. By 1938, Newsom had already solidified his reputation as a journeyman starter, having played on five different teams with his longest tenure being with the Washington Senators from 1935 to 1937. At this point in his career, Newsom was struggling in the MLB, having an overall record of 60-70 and his career best ERA of 4.01 coming in 1934, during his first of three stints with the St. Louis Browns.
The Browns themselves were also having a rough time, as the 1937 St. Louis Browns finished dead last in the standings at 46-108, as it was also the first time the team had lost over 100 games in a season since 1912. Looking desperately to help pull themselves out from the bottom of the league, the team signed Newsom for a second time prior to the 1938 season, in hopes that he would be able to turn around his performance and have a late-career resurgence. Was he able to accomplish this feat for St. Louis? Well, yes and no.
Unfortunately for St. Louis, the Browns would still be very bad in 1938, coming in third-to-last with a record of 55-97. Despite the offense being above average, finishing sixth out of the league's 16 teams at the time with 755 runs scored and being led by third baseman Harlond Clift with 34 home runs and 118 RBIs, the lack of defense torpedoed all of that positivity. As the team allowed 962 runs, which was the most in the MLB, the collective ERA was also the league-worst at 5.80. However, out of the atrocious numbers for the pitching staff, Bobo Newsom emerged with a winning record- and a 20-win season.
Newsom was the only Browns pitcher to take a winning record that year at 20-16, allowing 30 home runs, 186 earned runs and 334 hits over the course of 329 and two-thirds innings pitched for an ERA of 5.08. To put this in perspective, the ERA leader amongst qualified starting pitchers in 1938 was the Chicago Cubs' Bill Lee with a 2.66 ERA, and Newsom's two closest equivalents in ERA were Vern Kennedy of the Detroit Tigers at 5.06 and the Senators' Harry Kelley at 5.12, who took 12 wins and nine wins respectively.
As you might have already guessed, Newsom was incredibly lucky with run support during his starts. While the Browns were far from setting the world on fire offensively, they were at least serviceable over the course of the year. However, when Newsom was on the mound, they were outright dominant. In the 20 games where Newsom was credited with the win, the Browns never scored less than four runs, as well as scoring a total of 144 runs or 7.2 runs per game, more than enough to make up for Newsom's pedestrian pitching stats. Newsom himself also contributed to benefit his own cause, knocking in 16 RBIs, 31 hits and batting .250 in his 124 at-bats. Despite this, the team as a whole continued to struggle going into 1939.
The 1939 St. Louis Browns would have yet another terrible showing, finishing 43-111 and last in the MLB standings. Although Newsom would be traded early on in the season to the Tigers, he still posted his second straight 20-win season with a much-improved 3.58 ERA, helping Detroit to an 81-73 record.
The second half of Newsom's career would see far more success than the first half, as the trade to Detroit paid off big time in 1940. After going 21-5 with a 2.83 ERA, the Tigers claimed a 90-64 record to reach the World Series, facing the Cincinnati Reds. This would be Newsom's first official postseason appearance, as he was a member of the Cubs roster which made the World Series in 1932, but did not take part as he had already been sent back down to the minor leagues.
Newsom got the start for Detroit in games one, five and seven, but the Reds would take the series victory in seven games. Still, Newsom continued to impress on the mound by leading the American League in strikeouts in 1942 with the Senators, despite being traded to the National League's Brooklyn Dodgers in August of that year. He would even get his first and only World Series ring with the New York Yankees in 1947. Despite these accomplishments, he continued to bounce around from team to team, even coming back to the Browns for a third time in 1943, and returned to the Senators for a fourth time in 1946, as well as a fifth time in 1952 following a three-year stint in the minor leagues.
During that same 1952 season, Newsom signed with his final MLB team in the Philadelphia Athletics and retired following the 1953 season. Coincidentally, the Browns also had their final season in St. Louis in 1953, before relocating to Baltimore to become the current-day Orioles in 1954. Tragically, on Friday, December 7th, 1962, Newsom passed away due to liver cirrhosis at age 55.
Newsom grabbed a final career record of 211-222, putting him in 96th on the list of career wins in MLB history, along with pitching 3,759.1 innings, good for 55th all time, with a career ERA of 3.98. While it would be hard to make a Hall of Fame case for him, he still had a very good career nonetheless and it's safe to say that, all things considered, he decided to make his own luck.
List of sources:
https://www.baseball-reference.com/leagues/majors/1938-standard-pitching.shtml
https://www.baseball-reference.com/teams/SLB/1938.shtml
https://www.baseball-reference.com/players/n/newsobo01.shtml
Follow me on Twitter: https://twitter.com/Zmiller_82