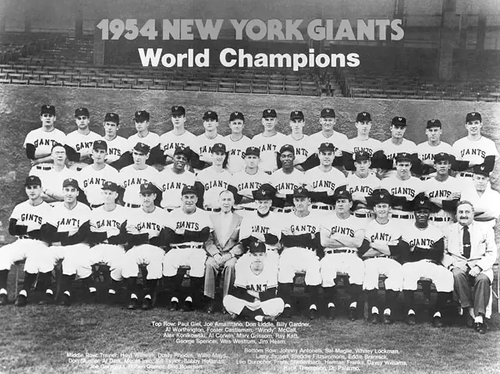 By Zane Miller
On Saturday, October 2nd, 1954, the New York (now San Francisco) Giants defeated the Cleveland Indians at Cleveland Stadium in Cleveland to win the 51st World Series four games to none. It was the fifth World Series championship for the Giants franchise and the fourth that was won in Ohio. These are the top five players that I felt most stood out during the series.
This was also the World Series where Giants center fielder Willie Mays made The Catch, an over-the-shoulder out in deep center field in the eighth inning that kept the game tied and eventually allowed the Giants to win in extra innings.
5. #28 Ruben Gomez (Giants)- P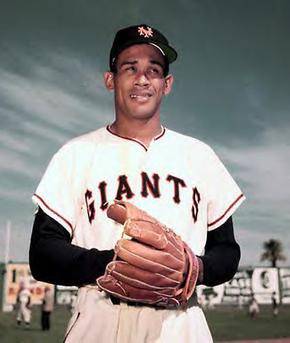 Gomez earned the win in game three, giving up two earned runs on four hits and three walks over seven and a third innings pitched as the Giants claimed the 6-2 victory.
4. #20 Monte Irvin (Giants)- LF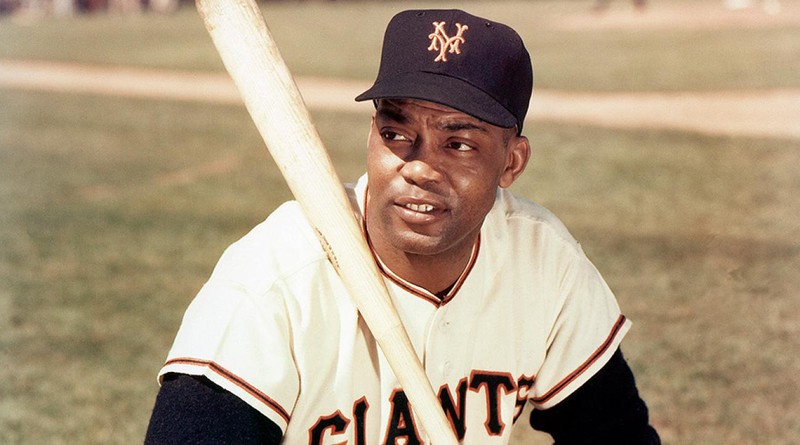 Irvin grabbed player of the game honors in game four, hitting two RBIs with one run and two hits in the Giants' 7-4 victory to win the series championship.
3. #24 Willie Mays (Giants)- CF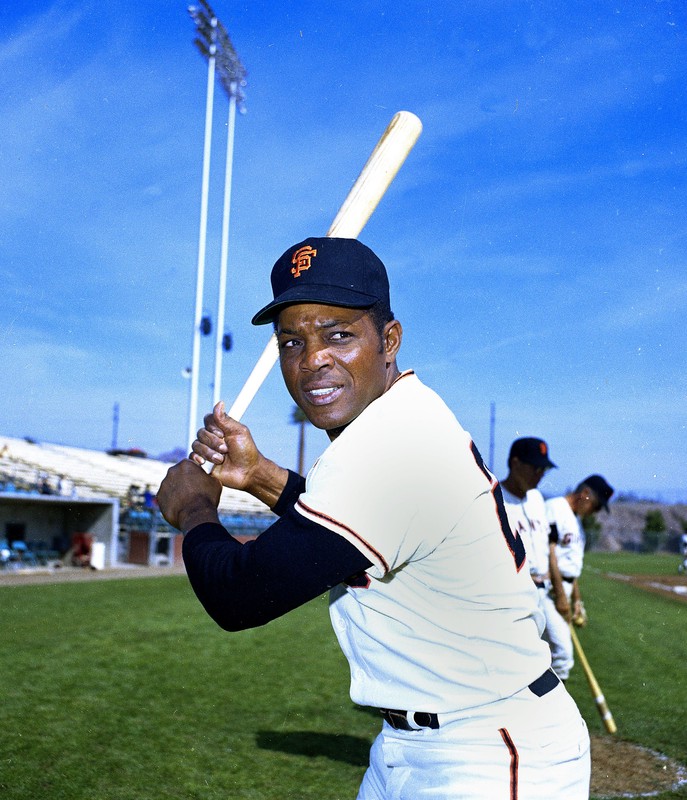 Mays picked up player of the game in game three, earning two RBIs with a run and three hits in the Giants' 6-2 victory.
2. #26 Dusty Rhodes (Giants)- LF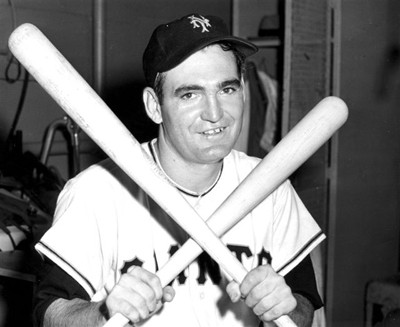 Not to be confused with the late pro wrestler of the same name, Rhodes took player of the game honors in game one with claiming three RBIs, one run and one hit as the Giants went on to win 5-2 in 10 innings.
1. #43 Johnny Antonelli (Giants)- P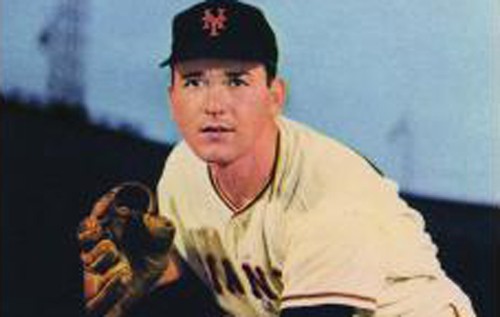 Antonelli pitched his way to game two's player of the game, pitching a complete game with one earned run allowed on eight hits and six walks as the Giants won it 3-1.
Players of the Game Breakdown:
Link to stats database: https://www.baseball-reference.com/postseason/1954_WS.shtml
If you enjoyed this article, please consider becoming a supporter on Patreon! For just $1/month, you can help support articles like these and get great benefits as well: patreon.com/Zmiller82
Follow me on Twitter: twitter.com/Zmiller_82