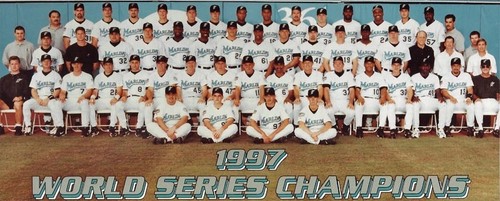 By Zane Miller
On Sunday, October 26th, 1997, the Florida (now Miami) Marlins defeated the Cleveland Indians at Pro Player Stadium (now Hard Rock Stadium) in Miami Gardens, Florida, to win the 93rd World Series four games to three. It was the first World Series championship for the Marlins franchise and the first that was won in Florida. These are the top five players that I felt most stood out during the series.
5. #37 Chad Ogea (Indians)- P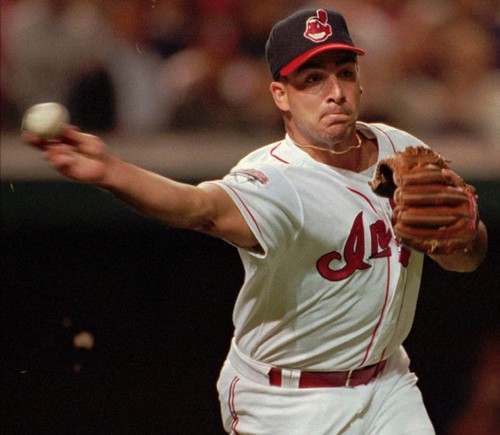 Ogea picked up player of the game honors in game six, pitching five innings with just one earned run allowed on four hits and two walks in the Indians' 4-1 win.
4. #10 Gary Sheffield (Marlins)- RF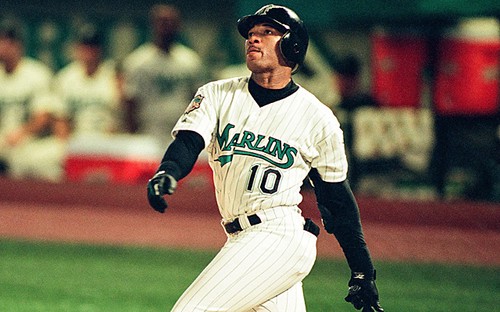 Sheffield got player of the game honors in game three, as he drove in five RBIs with two runs, three hits and a walk as the Marlins went on to win it 14-11.
3. #25 Al Leiter (Marlins)- P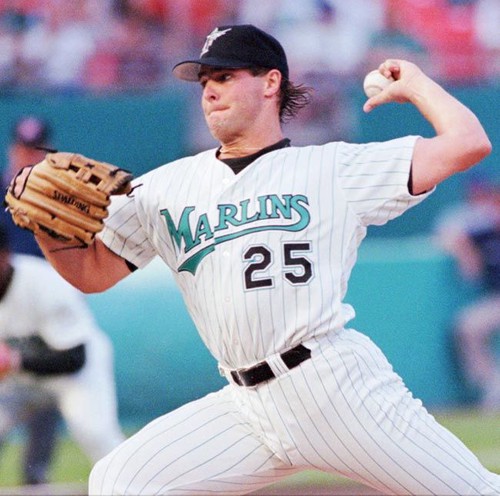 Leiter was game seven's player of the game, going six innings while giving up a pair of earned runs on four hits and four walks as the Marlins claimed the series title with a 3-2 victory in 11 innings.
2. #15 Sandy Alomar Jr. (Indians)- C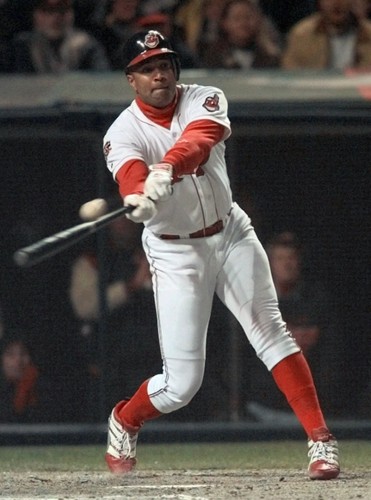 Alomar earned player of the game in games two and four, as game two saw him get two RBIs with two runs and two hits as the Indians won 6-1, while in game four Alomar added three RBIs and three hits as the Indians picked up a 10-3 win.
1. #18 Moises Alou (Marlins)- LF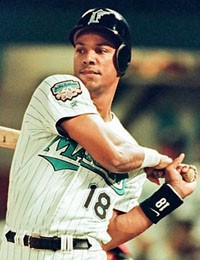 Alou scored player of the game honors in games one and five, with three RBIs along with one run, one hit, and one walk as the Marlins got a 7-4 victory, followed by a game five performance that saw him grab four RBIs along with a pair of runs and three hits in the Marlins' 8-7 victory.
Players of the Game Breakdown:

Link to stats database: https://www.baseball-reference.com/postseason/1997_WS.shtml
If you enjoyed this article, please consider becoming a supporter on Patreon! For just $1/month, you can help support articles like these and get great benefits as well: patreon.com/Zmiller82
Follow me on Twitter: twitter.com/Zmiller_82