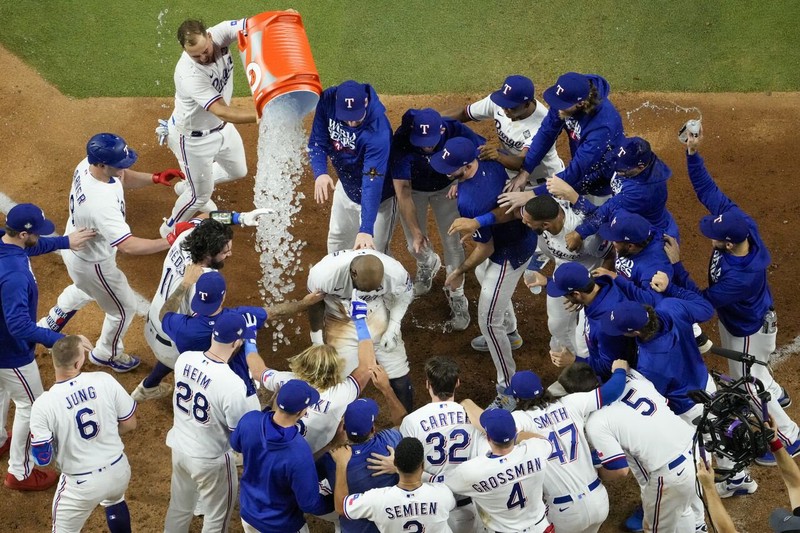 By Zane Miller
On Wednesday, November 1st, 2023, the Texas Rangers defeated the Arizona Diamondbacks at Chase Field in Phoenix, Arizona to win the 119th World Series four games to one. It was the first (and, as of this writing, only) championship for the Rangers franchise. These are the top five players that I felt most stood out during the series.
5. #17 Nathan Eovaldi (Rangers)- P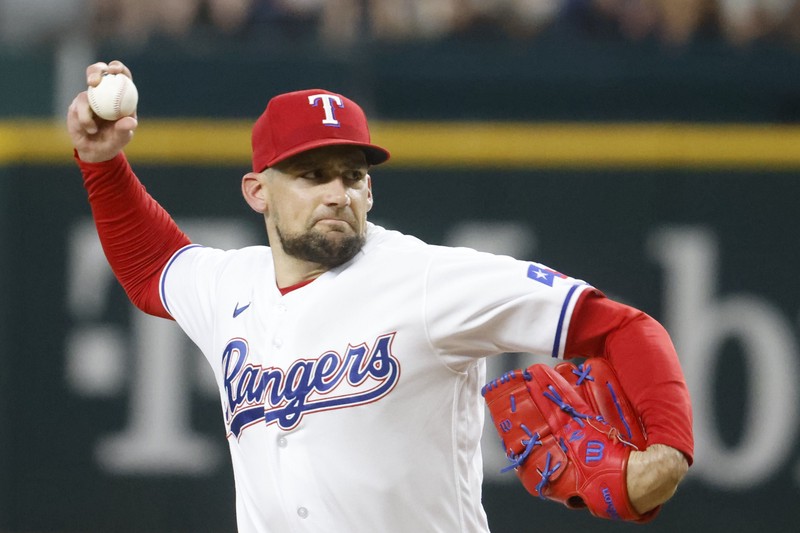 Eovaldi claimed the win in game five, pitching six shutout innings while working around four hits and five walks on the way to the Rangers' series-clinching 5-0 win.
4. #7 Corbin Carroll (Diamondbacks)- RF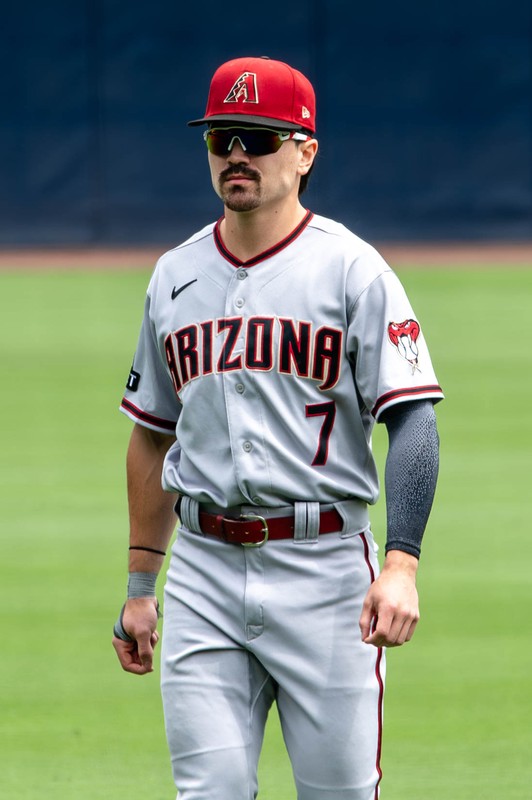 Carroll captured player of the game in game two, getting two RBIs on two hits as the Diamondbacks went on to win 9-1 for their lone victory of the series.
3. #22 Jon Gray (Rangers)- P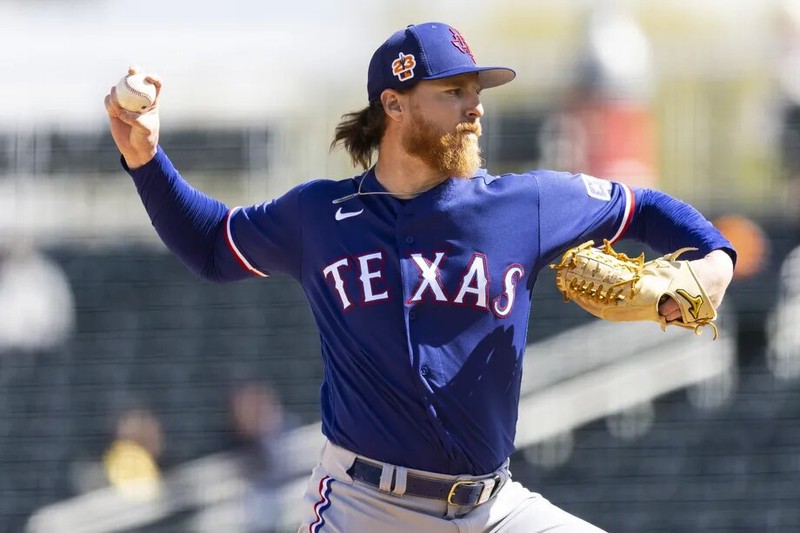 Gray grabbed player of the game in game three, going three innings in relief while allowing just one hit and securing three strikeouts on the way to the Rangers' 3-1 win.
2. #53 Adolis Garcia (Rangers)- RF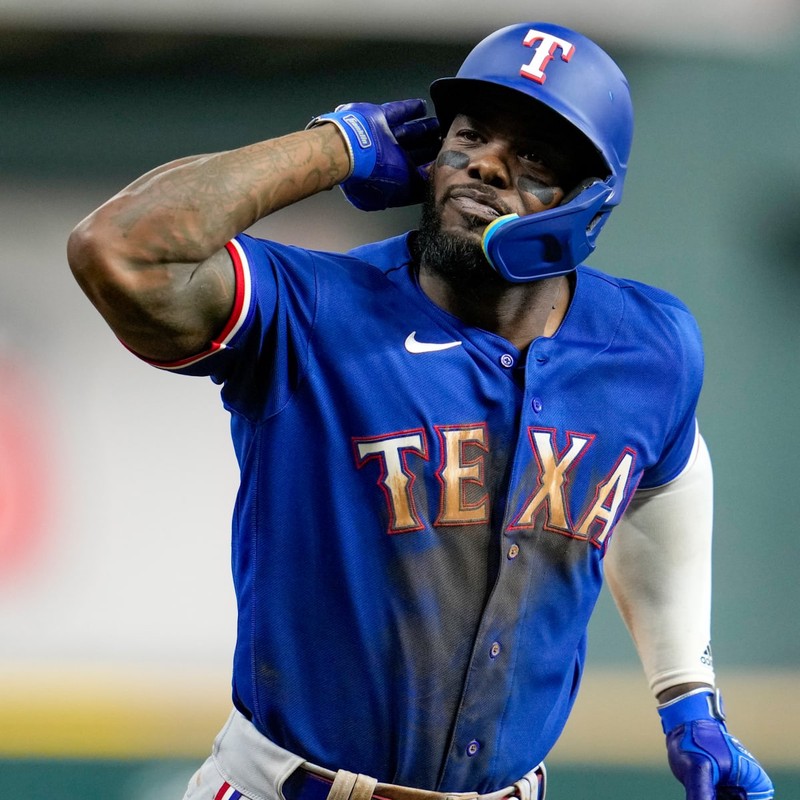 Garcia claimed player of the game honors in game one, driving in a pair of RBIs on three hits and one run scored including the game-winning walk-off home run as the Rangers opened the series with a 6-5 triumph in 11 innings.
1. #2 Marcus Semien (Rangers)- 2B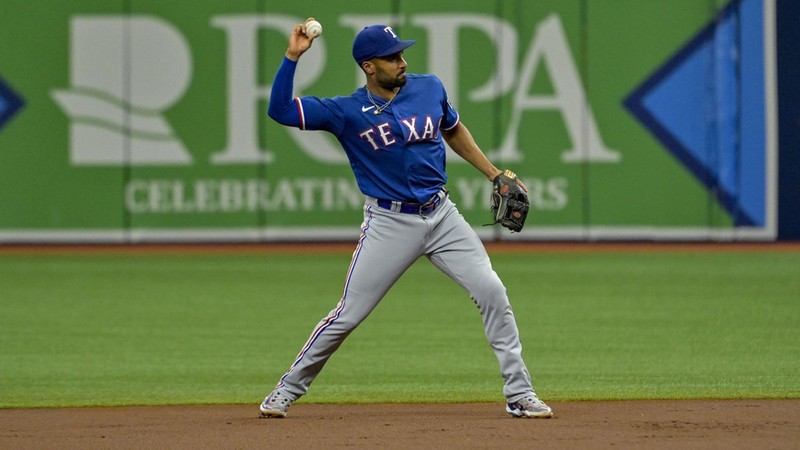 Semien took player of the game honors in games four and five, earning five RBIs in game four alone with two hits and two runs scored as the Rangers claimed the 11-7 win, while game five saw him collect a pair of RBIs along with two hits and a run scored as Texas nailed down the title courtesy of the 5-0 victory.
Players of the Game Breakdown:

Link to stats database: https://www.baseball-reference.com/postseason/2023_WS.shtml