Khabib Nurmagomedov did not give Conor McGregor a chance in this great battle. And most likely the Khabib will receive punishment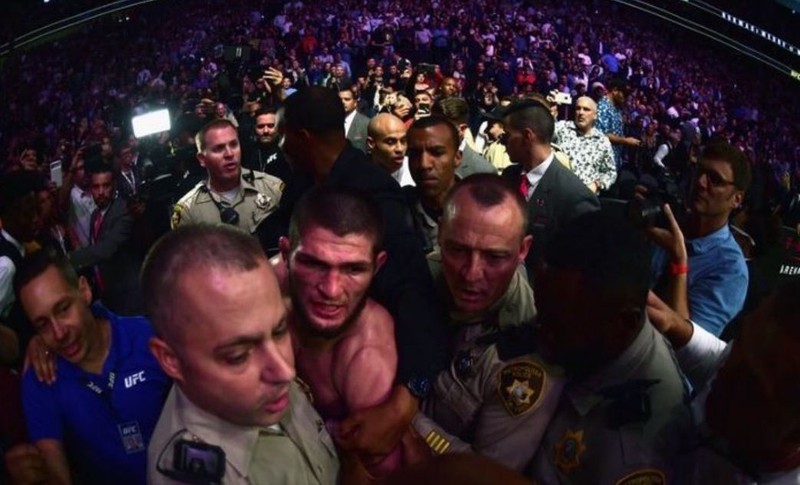 The result of the fight between UFC 229 between Khabib Nurmagomedov and Conor McGregor on Saturday (6/10/2018) night when the United States finally became the property of Khabib Nurmagomedov.

The duel which took place at the T-Mobile Arena, Las Vegas, the United States ended in chaos when the fight was over. The fight was actually won by Nurmagomedov after he managed to make McGregor tap out in the 4th round.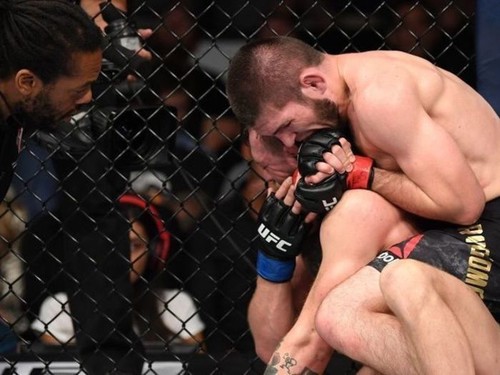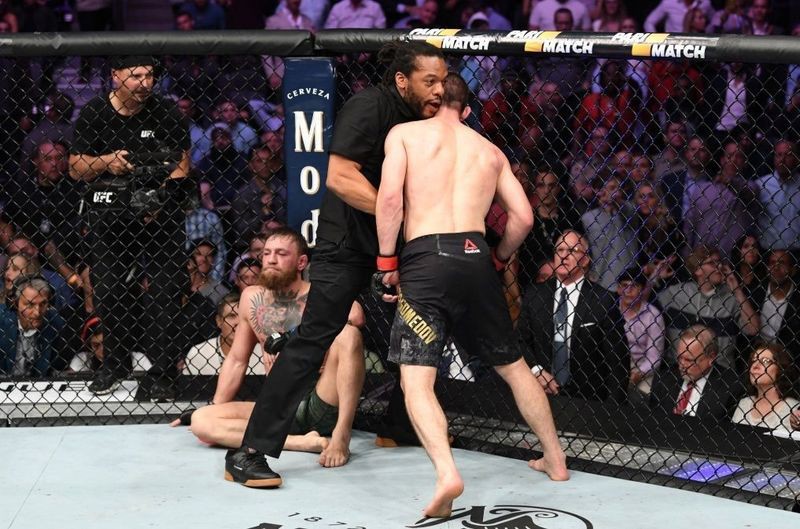 Nurmagomedov was seen as being provoked by an audience outside the octagon. It was alleged by McGregor supporters who did not accept his idol losing in this big fight. Nurmagomedov also ignited his emotions and threw his mouth protector at the audience, but did not fall into the audience because it was blocked by the octagon barrier.
Well, now see what happens ............!
The silly action taken by Nurmagomedov outside of Octagon was unavoidable. He fought with the audience, it was also seen that the security forces were also affected and had a blow.
McGregor, who was already tired, turned out to be provoked by an audience member who rushed into the octagon, but he did not serve the provocation from the man, then the security guards who immediately guarded reacted by arresting the man.
Not long after, someone enters the octagon by jumping over the barrier and suddenly McGregor gets a hit from behind. He had wanted to reply, but was prevented by security officers.
Seeing this very hot situation, finally the two big fighters (Nurmagomedov and McGregor) were temporarily secured in the locker room.