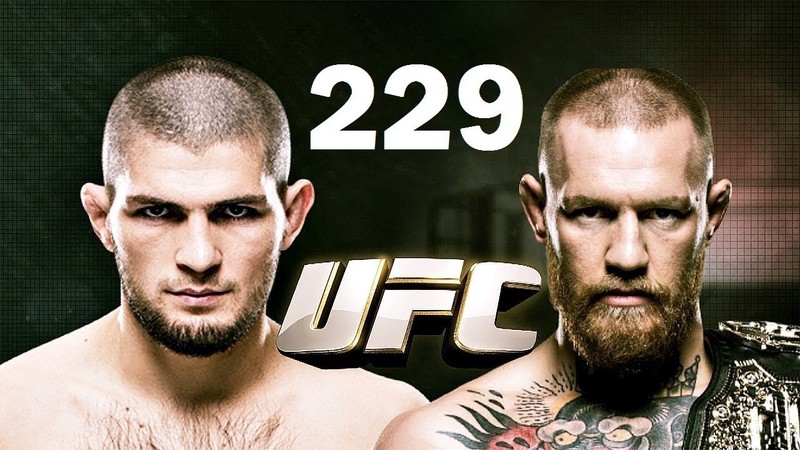 Less than two weeks. On October 6, 2018, at UFC 229 we will see a long-awaited battle between the invincible Russian-champion UFC in light weight category Khabib Nurmagomedov (26-0) and ex-champion in light and semi-lightweight categories, Irishman Conor McGregor (21- 3).
The battle is promising to be very spectacular, as there is always an unexpected outcome to the rapper and striker's opposition. By the way, tickets for this battle, which will take place at the "T-Mobile" arena in Las Vegas, were bought out in three minutes at the time of the start of sales on August 17. And this is still One argument in order to set yourself on this spectacle.
PREHISTORY
So, let's give a detailed description of the situation between the fighters. It all began in November 2016, when Habib called "Netoris" to chickens and called him on the battle. When Donor, being a mega-star promoter, replied that the Russian man must first show that he is worthy of it and whether the public He would be interesting and not fight every eight years. Khabib being number one in the lightweight division had to fight for Eddie Alvarez's belt on the UFC 205, but it turned out that Alvarez had missed the deadline for signing the contract and the fight had to be transferred to the UFC 206.MacGregor demanded two belts and grooms See fight against Alvaresa.UFC were just behind, because there where Conor and big money.In 2017, a Russian-Irish fighter and a sparring partner, McGregor-Artem Lobov called Nurmagomedov a coward, because the second is permanently withdrawn from the battles. On Thursday, April, a Russian, with his friends, met Lobov at the hotel and reminded him of his words, putting physical pressure on him. And then began: the McGregor attack on a bus with UFC and Khabib fighters including the cancellation of several fights because of this on the UFC 223 and the court. In court, Conor admitted his guilt and said that he was ready to fight with the Russian. It is possible that this is the most massive promotion of the battle for all the story of UFC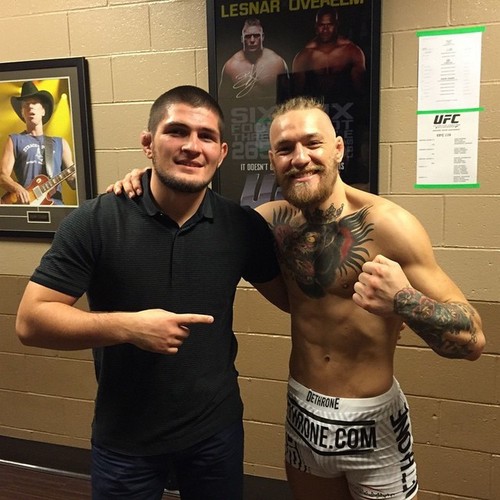 And already on October 6th, we will be able to see the end of this confrontation. The majority of experts disagree, and according to the coefficients in the betting offices, the Russian is the favorite. But the Irish does not always appreciate and almost always have a similar situation with the coefficients. Think of a fight with Jose Aldo, in which Conor was an obvious underdog, then the battle ended in a heavy knock for 13 seconds and the loss of the Aldo belt, which no one could pick up for many years.
Consequently, UFC 229, Khabib Nurmagomedov VS Conor McGregor-fight to watch every fan of combat sports. Who, in your opinion, will be the winner and will get everything?