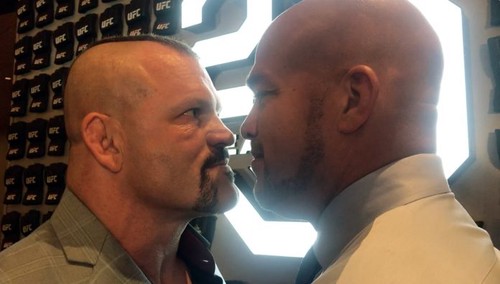 One of the trilogies that, because of the health of its participants, nobody wants to see, already has an official date.
Chatting with Larry King on his talk show Larry King Now, Chuck Liddell, former UFC Semi-Complete champion and member of the organization's Hall of Fame, revealed that his fight against Tito Ortiz, also former champion of that division and a member of the Hall of Fame, will be held on November 24 at The Forum Inglewood in Los Angeles, California. The contest will be hosted as part of an event organized by the promotion of Oscar De La Hoya, Golden Boy Promotions.
After losing three straight in a knockout - the one who suffered at the hands of Rashad Evans at UFC 88 comes to mind - and having won only one of his last six fights, Liddell, at 40 years of age, decided to hang the gloves in 2010. However, and despite the refusal of Dana White, "The Ice Man", who will turn 49 in December, showed interest last May in returning to the activity.
Far from his years of glory, Ortiz also put an end to his career as a mixed martial artist. He did it fighting for Bellator going through the big door getting a suspicious victory over Chael Sonnen via Submission in the Bellator 170 on January 21, 2017.
During the Red Carpet of this year's Hall of Fame ceremony, Liddell and Ortiz, who had already met at UFC 48 and UFC 66, had an informal confrontation:
Taking into account the fragility of your jaw, do you think Liddell will go through the first round?