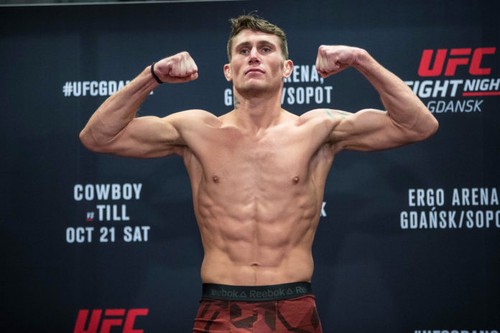 Apparently welterweight title challenger Darren Till is looking at the possibility of moving up to the middleweight division in order to partially eliminate the weight cut.
Citing the discomfort of having to deprive himself of eating some things, and the process of nutrition and weight cutting that he must perform in his fights, Till stressed that he hates having to cut weight for his commitments.
"I just hate it," Till told reporters at a press briefing at the UFC Performance Institute (via MMA Junkie). "I hate it. I could be three kilos [to achieve the weight] now, and I still hate it. "
"I feel good," he added. "I just want to be able to eat white rice. I'm starving".
Because of these factors and others, Till speculated that he could move to the division of 185, but before he plans to win the welterweight title and defend the gold at least once.
"I think they'll be watching two or three welterweight bouts, and that's it," he said. "I'm 25 years old. I will not expose my body to this for much longer. As I get older, I begin to see that it simply is not necessary. It's a lot of weight to cut, and I do not need to. "
"In two weeks, I can make that goal a reality [the title], and after that, I want to defend, and it is likely that I will go to middleweight," he said. "This is how I see my immediate future."
UFC 228 will take place on September 8 at the American Airlines Center in Dallas and will feature welterweight champ Tyron Woodley as the main contender against Till.