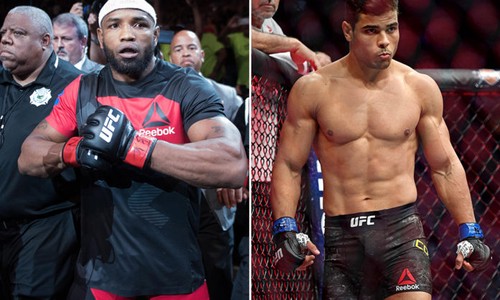 After the Cuban announced he would not fight at UFC 230 in November, citing facial injuries that needed more time to heal, the Brazilian continued to claim that Romero could be stalling the game, to better prepare for his fight against him.
While the fight could be rescheduled by the beginning of 2019, 'Borrachinha' also told Combate that he feels Romero does not want to endanger his health against him.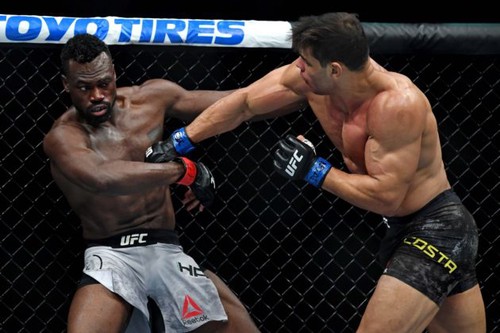 "I think he's stalling, he wants more time to train," Costa said. "That's the truth. I do not doubt that he may be hurt, but I think he is taking advantage of it and is asking for more time to train.
When the UFC sent him the contract, he knew the fight would be in November, otherwise they would not send him.
I signed it, it did not. He said his doctor told him he needed more time to heal, but that he got hurt when he fought with Whittaker, how much time would he need? "
"He knows it's going to be a tough fight, everyone in the category knows what it's like when you fight with me." It's going to be a really aggressive fight, with devastating kicks and kicks.
They do not want to risk their health, especially a 41-year-old man who is probably thinking of retiring.
If you hurt your face, you will be afraid of being hit there. I think he was not training so hard before, so now it will be even less difficult. Unfortunately, that fight will not be good for him. "
If Yoel Romero is not allowed to fight in early 2019, and the title fight between Robert Whittaker and Kelvin Gastelum is postponed for too long, Costa also became an option for the winner of the rematch between Luke Rockhold and Chris Weidman, also scheduled for UFC 230.
"If Whittaker takes a lot longer and he can not fight Gastelum at the beginning of the year, I'm going to fight the winner of Luke Rockhold against Chris Weidman at the same time that Whittaker and Gastelum are fighting for the title," he added. If the UFC and the fans want it, I'm inside. I'll take either of them, but especially Weidman, because he defeated Vitor Belfort, Anderson Silva and Lyoto Machida, so it hurt our Brazilian pride a bit. I'm ready for any of them, I'm all about strategy "
Paulo Henrique Costa (12-0) currently enjoys a 4-0 record in the UFC, with KO victories over fighters such as Garreth McLellan, Oluwale Bamgbose, Johny Hendricks and Uriah Hall. In his professional career, Costa has never passed the second round.
Well, what do you think? leave a comment below!