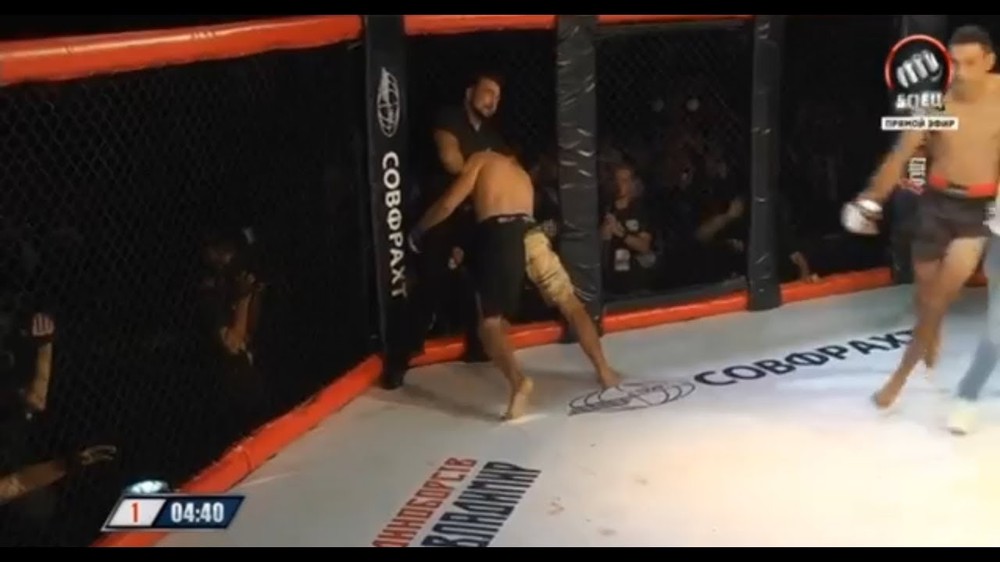 The city of Yalta (Crimea, Russia) experienced a fight of mixed martial arts out of the ordinary on August 29, as shown in a video that collects images transmitted by the TV channel Match TV.

This graphic document shows how the referee of the match, Armén Ananián, had to strangle the Ukrainian fighter Renat Liatífov after he confused him with his rival, the Croatian Karlo Caput.
Liatífov was disoriented by the numerous blows that Caput gave him during the initial 10 seconds of the first round of an MMA fight that was part of the Crimea Rush event.
After his victory by knockout, the record of fights of Karlo Caput is placed in 8 victories and no defeat or combat null, while the record of the experienced Renat Liatífov is 34-24-0.