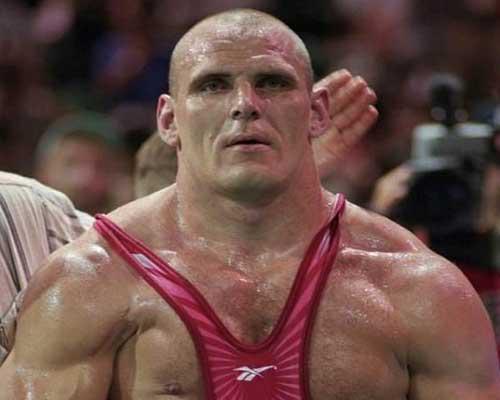 'Sir' Charles Barkley
Amazing power forward in the NBA in the 90s 'Sir' Charles Barkley was know for his in-your-face style and wouldn't back down from no one. Fast on his feet for a big man it would be interesting to see whether he could channel that aggression in the cage.
Ideal fantasy match-up? ROY NELSON
Vinnie Jones
A member of the infamous 'Crazy Gang' at Wimbledon FC in the top flight of English football. In his prime he was a scary character and it would have been great to get this 'bully' in the cage to see whether his arse dropped or not.
Ideal fantasy match-up? ROYCE GRACIE
Alexander Karelin 'The Russian Bear', 'The Experiment', 'Alexander The Great'
What a beast of a man! Pretty much unbeatable in heavyweight in Greco-Roman wrestling with a record of 887 wins and just 2 losses! One of those was at the 2000 Olympic Games final when a penalty cost him victory against Rulon Gardner. That loss not only ended 13 years of being unbeaten and six years without even conceding a point (!!!!!!), it also heralded his retirement.
In his prime and in the Octogon and hopefully with plenty of work on his striking it would have been amazing to see him up against the best grapplers of his time.
Ideal fantasy match-up? DAN SEVERN or BROCK LESNER

Any of you guys have a sportsman you'd love to have seen in the UFC? Let me know by leaving a comment below!