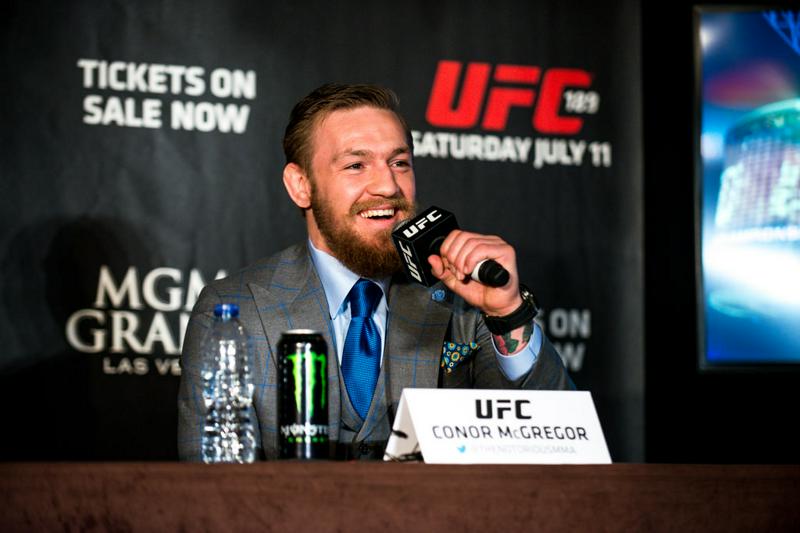 When is Conor McGregor going to fight again in the UFC? Well, that all depends on his court appearance in New York. But if and when he does I've put my UFC ratings algorithm to work and produced the following ratings and odds:

Conor v Khabib
Conor is comfortably fancied to beat Khabib. Styles make fights and this one would be a tremendous fight. Paced right I think Conor has too much movement for Khabib and given how easy Khabib seems to get hit Conor could well be able to hit him at will. As with all McGregor's fights pacing himself for the five rounds will be crucial. My algorithm has Conor priced up as 1.42 favourite but given how much hype surrounds Khabib we should be able to get closer to 1.91 on McGregor meaning he'll be great betting value.
Conor v Nate Diaz
Again comfortably taken to beat Diaz. He should have learned a lot from both his fights with Nate and with Diaz being even less active than Conor he should be able to reproduce his last victory over him. My algorithm price for Conor of 1.41 is bang on the industry best price of 1.4 so there's no real value in backing him at that price.
Conor v Tyron Woodley
Woodley comes out better than both Khabib and Nate Diaz on my ratings but still falls short of beating McGregor by some way. Not sure the size issue is something that would concern me as I've always been convinced this is Conor's weight class in an ideal world. Concern for Woodley fans would be his real ineffectiveness against Wonderboy on both occasions he's fought him. A guy who is considered more of a banger should be putting the likeable Thompson away, don't you think? Like the Khabib match-up we could well be getting closer to 1.91 or even money on Conor in the match-up with Woodley which again would represent value.
Conor V GSP
For me Bisping's head wasn't in that GSP fight so I'm keen to take the result with a pinch of salt. GSP has never really fought a fighter such as Conor, his record his mainly full of jujitsu or wrestling based guys. Could be that with age against him that he takes too many shots early doors. But as always you can't rule GSP out given his proven record. Hard to see how they price this one up but have to think it could be around 1.8 on Conor. Given his rating and algorithm price of 1.50 that would again be value.
Conor v Max Holloway
Of all the fights priced up the hardest fight he has according to my algorithm is this one. He already has a victory against Holloway on his record but that wasn't that convincing and Holloway's style and physique (a taller fighter) could give him real problems again given that Holloway would have come on a lot for experience. He rightfully has been getting some big days with the UFC and can handle the pressure of the big occasion. Think the bookies would price Conor up nearer the 1.4 mark for this fight too but to even consider backing him my algorithm suggests we'd need nearer 1.91 to be anywhere near value and as such he couldn't be backed at 1.4. It's also the least likely of the fights given Holloway's a true 145/155lb-er.
Do you guys have any opinions on the prices? Or who would win if any of these fights were made?