'Do Bronx' has always been a perennial featherweight contender, but at lightweight he is a true force!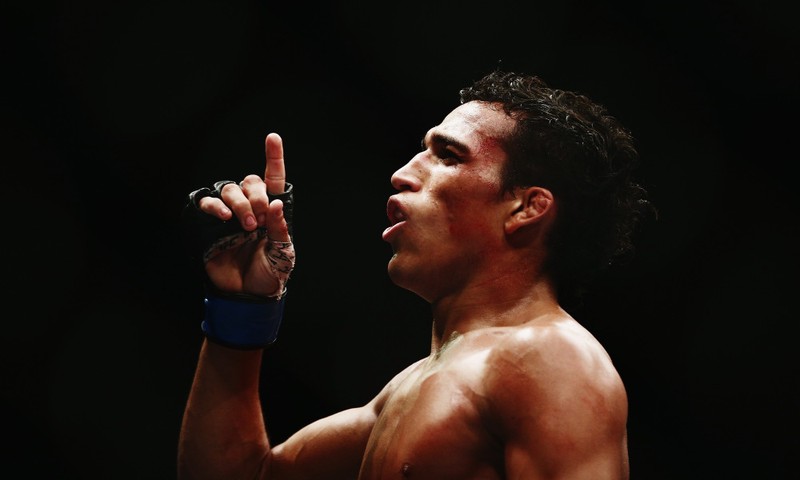 Last night's rear naked choke of Christos Giagos in Charles' hometown of Sao Paulo, Brazil set the record for most submissions in UFC history!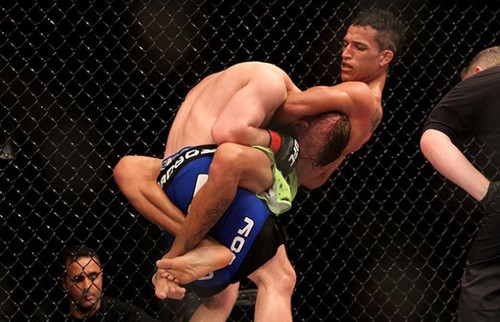 The legend Royce Gracie held the record of UFC submissions at 10, and remember, he fought in multi fight tournaments every event so he would accomplish a couple submissions a night at times.
Charles has accumulated 11 submissions against a series of top level fighters spanning over half a decade now!
Oliveira along with men like Brian Ortega is considered an immediate threat once they latch on to you. It is a different experience watching grapplers of this level who can finish from any angle at any moment... it is just as exhilarating as a knockout in many senses.
Giagos did surprisingly well keeping the human boa constrictor off of him the first round, but Oliveira's pressure and powerful clinch game led to Giagos eventually succumbing to the takedowns. Even a sturdy contender in Paul Felder (who eventually finished Oliveira with elbows in their violent affair) was almost submitted by Charles who was the considerably smaller man.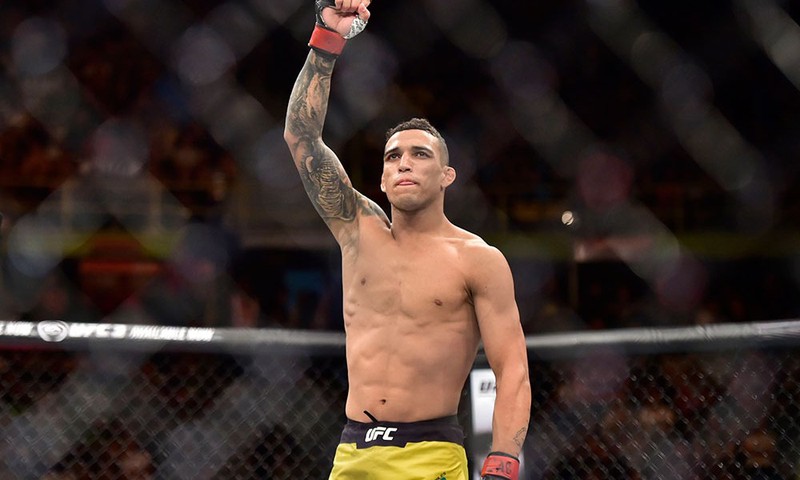 It was an excellent night of finishes in Sao Paulo last night with a lot of emotion and great energy from the Brazilian crowd!