This is an interesting matchup that was scheduled to happen, but unfortuntely never did (due to Jon being kept from the UFC cage).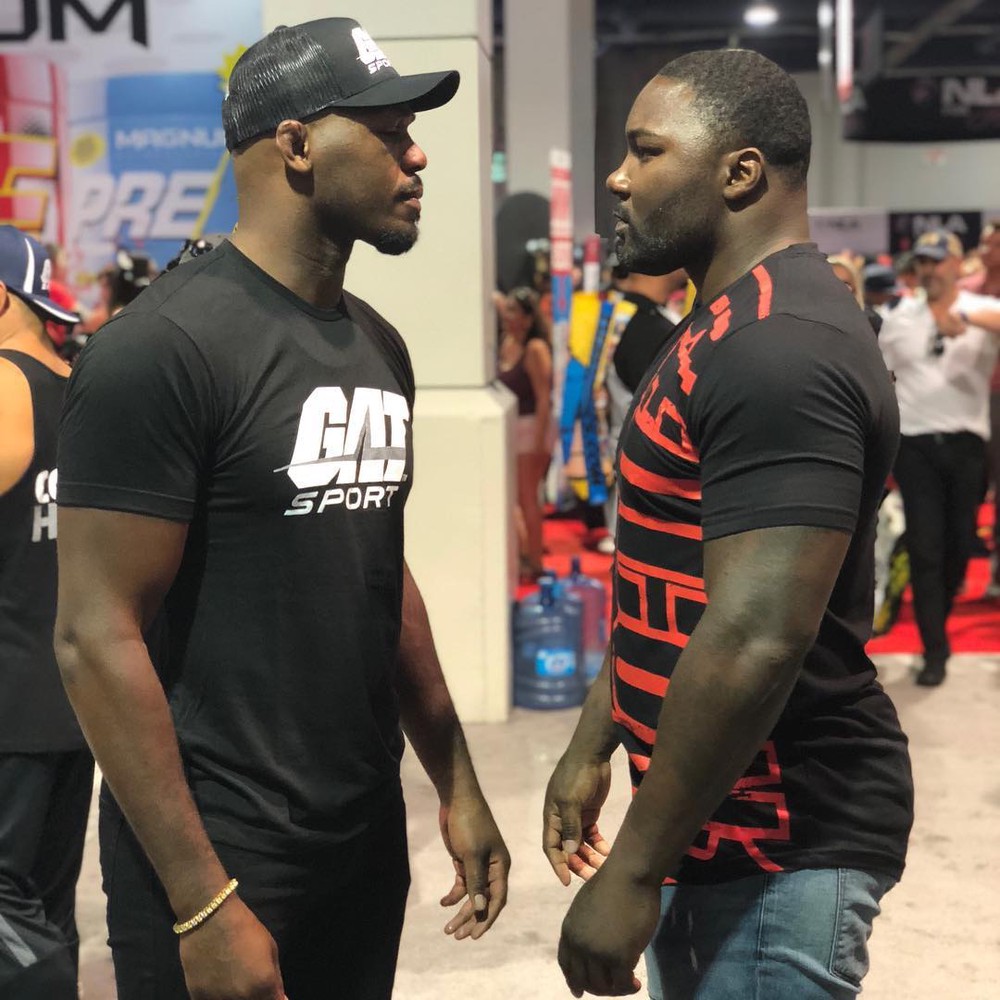 Styles make fights, and that is the key to this one. Although Jon is the cemented number one and possesses 2 wins over a man who holds 2 wins over Rumble, mma math hardly ever works and it is irrelevant because of Anthony 'Rumble' Johnson's power.
We have seen Jon get tagged big before in the early rounds from both Cormier and Gustafsson and take it well, but getting hit by Rumble is a completely different experience.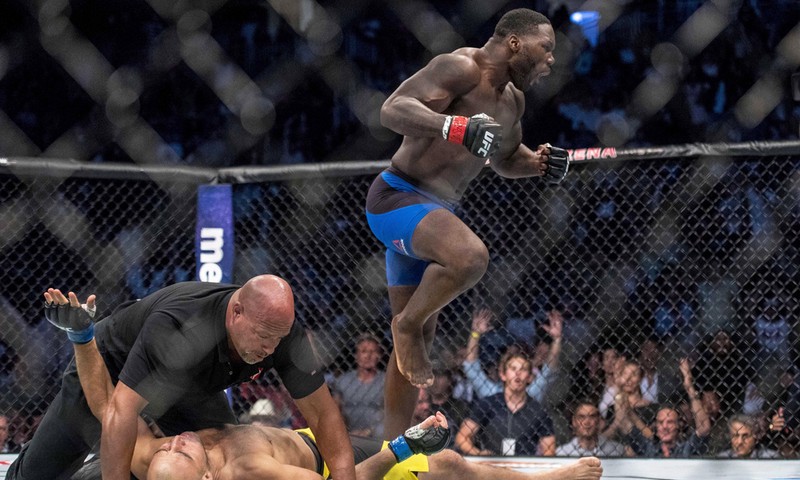 'DC' tumbled across the octagon from a single right hand Rumble threw, and this is the man who recently dominated the greatest heavyweight champion of all time in Stipe Miocic by eating his punches and knocking him out in under 3 minutes.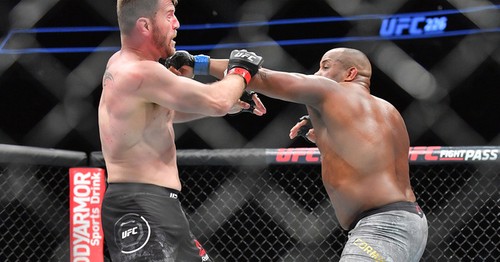 We can see here above that both men are in shape, and although Rumble is retired and Bones is suspended, never say never in this sport.
I love the fact that Jon treats every staredown the same.. he never makes eye contact until he steps foot in that cage.
Only a couple times has he broken this, and they were both due to Cormier grabbing his throat and stepping into his forehead. One thing with Rumble is that he wouldn't be as emotionally charged going into a fight with Jon. Daniel Cormier truly hates Jon Jones as a person and carried that heavy baggage going into each matchup.
When one fights emotionally, they carry a mental weight which slows concentration and timing. We have seen Conor use this to dominate many opponents, and Jon can be the same way with a less abrasive style and attitude.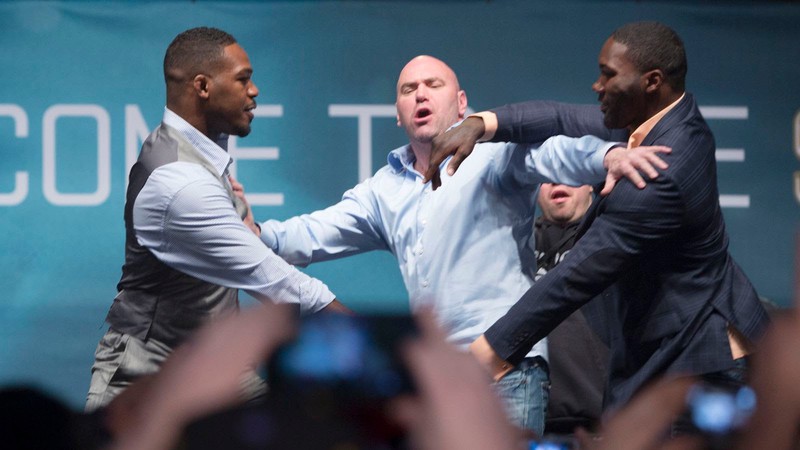 I really would still love to see this fight. Any dream matchups you wish could happen?