Let's countdown the most vicious moments in the legacy of Earth's greatest fighter.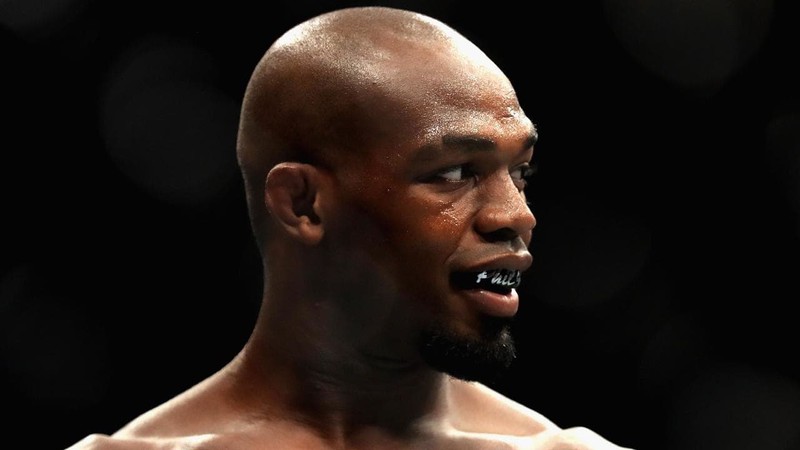 #5: Vs. Quinton 'Rampage' Jackson
This whole matchup was considered a grudge match. Rampage didn't like the new blood of light heavyweight taking over, and Jon knew this... Both of these men had a hilarious yet tumultuous build up in which Jones was stone cold and Rampage was forced to be the comic relief and fan favorite.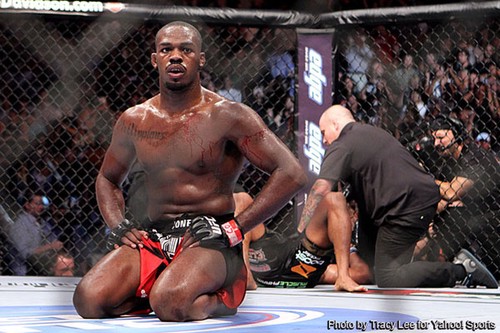 'Bones' obliterated Rampage throughout the fight with his superior conditioning and wrestling, the savagery mostly came near the latter end of the fight when Jones dropped Rampage with no care mid takedown. This is incredibly disrespectful as the bell sounding decides an end to action, and sort of disrespect physically is usually looked down upon as it's not fair play. Jon ended up submitting Rampage only a few minutes later by rear naked choke, and he held it a bit longer than need be... but hey, it's war.
#4: Vs. Daniel 'DC' Cormier [at the MGM Press Conference]
This altercation was technically triggered by Cormier as he reached for Jon's throat first, but Jon instigated the action by pushing his forehead into Cormier's. This wouldn't have been such an epic and vicious moment without Jon throwing punches ferociously at anyone who got in his way... he saw red that day.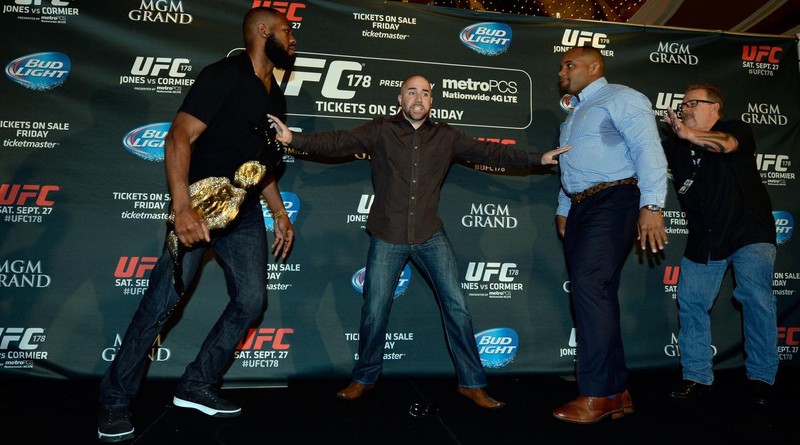 Neither one of these champions play games once the line is crossed, and this (beside's Conor's bus incident) is the biggest fight had in a public arena ever. Cormier ended up launching his shoe and hitting a reporter in the head.. it was havoc and led up to arguably the biggest fight of all time in Jon Jones vs. Daniel Cormier (1).
#3: Vs. Chael Sonnen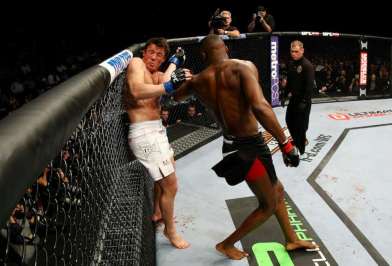 This is the fight the champ brutally broke his toe and didn't even feel it! He was too busy caving in the head of long time foe Chael Sonnen, in fact many may not know that you can see a lot of Jon Jones and his personality through the Ultimate Fighter season he coached alongside Chael. The heat and rivalry was real, and Jon finished Chael as fast as he'd finished any other man.. he was serious for this one.
#2: Vs. Lyoto Machida
This is arguably number one as I am a huge fan of The Dragon Machida. Jones dominated Lyoto both in the pocket and ate his all of shots... even his patented straight left hand. Jones utilized his superior stature to create leverage and basically force Lyoto to wrestle him in every enagagement.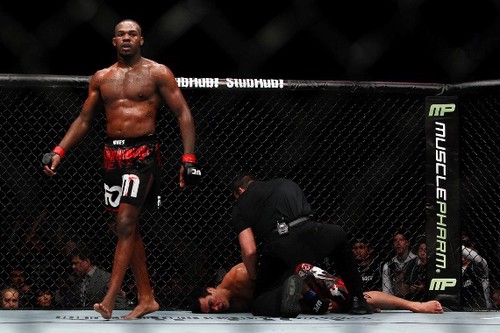 The end of this resulted in Lyoto being submitted by standing guillotine choke.. but the way Jones drops Lyoto to the mat with no respect or care shows the savage he truly becomes in the cage. This was an enlightening moment to Jon's true nature... he can be evil when necessary.
#1: Vs. Cormier (in the Rematch)
I have never been more fearful for a fighter than I had for Daniel Cormier in the 2nd fight vs. Jones. Jon ate all of Cormier's best power punches and forced him into brutal clinches in which he tore his legs and body apart with long and dangerous kicks.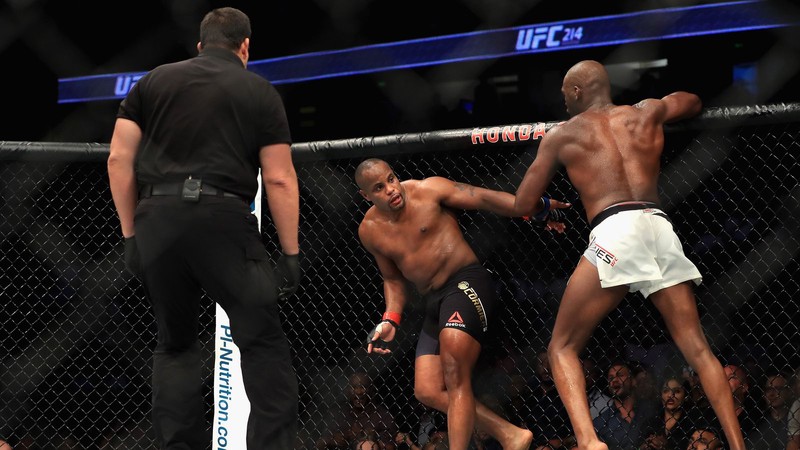 The head kick leading to the finished rocked Cormier enough to stay standing.. but not enough to defend himself. Jon chasing Cormier down across the cage is exhilarating and frightening in that it resembles a true life and death scenario. If a fighter is hurt against Jones... they will be finished.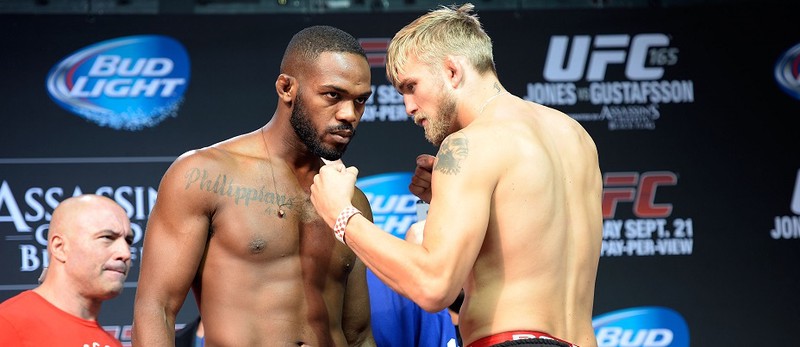 It is the brink of an amazing rematch, and the return of the world's greatest fighter. What is your favorite Jon Jones moment?