The 2009 rookie at Alabama State has recently become hot news in the mixed martial arts world.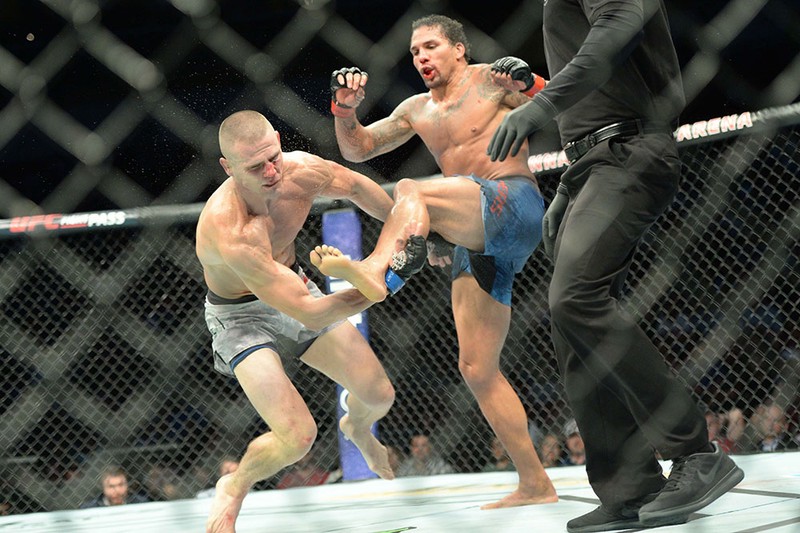 This tank of a man has been relishing his spot in the limelight with his third fight in the UFC already being a main event against a legend in Brazil. Many believe that Eryk beat Lyoto 'The Dragon' Machida in Brazil's main event earlier this year, but he absolutely redeemed himself after a somewhat sluggish turnout last time with a spectacular knockout of the year candidate.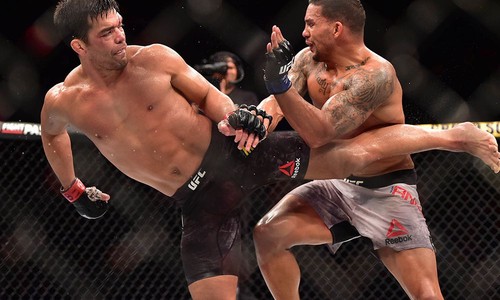 Anders is still arguably undefeated in his career and the UFC, and his strong mindset prevented him from wilting to a single loss to an absolute veteran (whom he hurt badly and nearly finished multiple times).
Tim Williams was Anders opponent last Saturday night, and he is a big middleweight himself. Both of these guys tower well over 6'2 and surely weigh over 200 on fight night.
Anders actually started out a bit lethargic with his in ring antics; he pushed the pace and stalked Williams, but he was eating big shots he shouldn't have, and the jab of Williams (who is a natural wrestler) was popping Anders head back all night.
It seemed that the end of the 2nd round really turned something on in Eryk's head as maybe the last of the ring rust finally let itself out. With a spectacular turn of events in a very even fight (which Williams may have been winning), Anders turned the tides with a single blow.
The ending was swift and and somewhat obvious to anyone who follows the sport, but Tim was valiant in his effort against an absolute middleweight terror.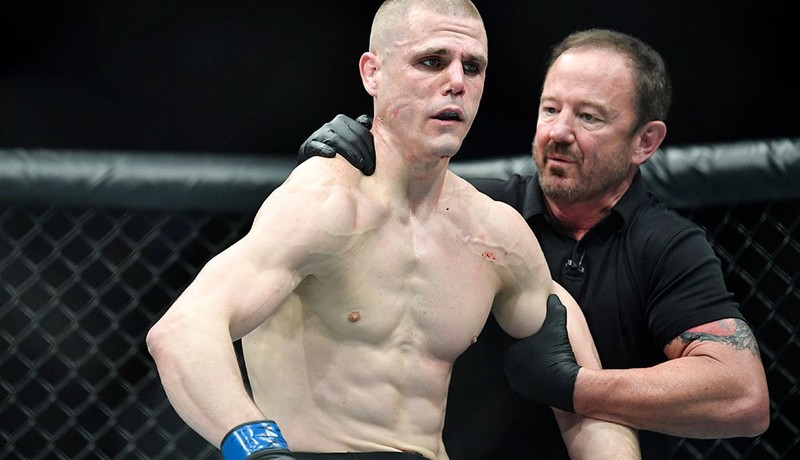 Setting the kick up with big combination punches on the feet that rocked Williams, Eryk turned up the heat and landed a headkick as Tim tried to recover.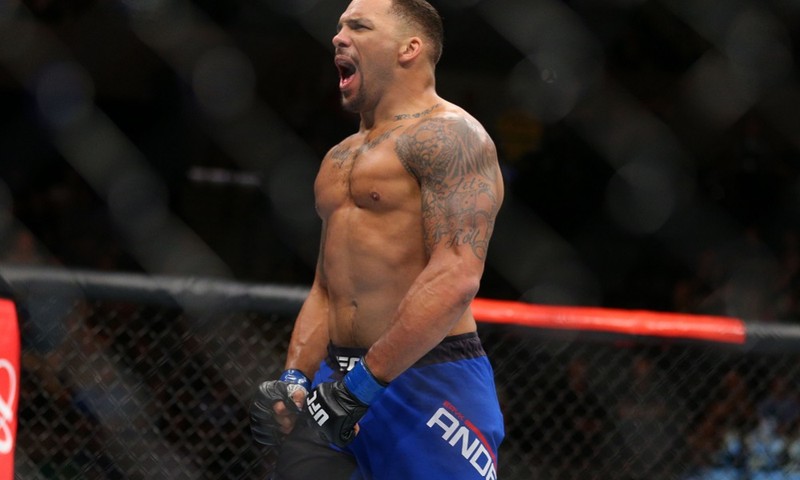 Keep an eye out for this former lineback and straight beast in the cage, he has the power and skillset to dominate any man in that division.