...and just like that, we have (on paper) the greatest action fight in the history of the UFC!
Nick Diaz is expected to return by UFC 235 to face another OG of the game in Jorge 'Gamebred' Masvidal. Both Nick and Jorge are two experienced scrappers with an even skill set and a simple need to 'throw hands'!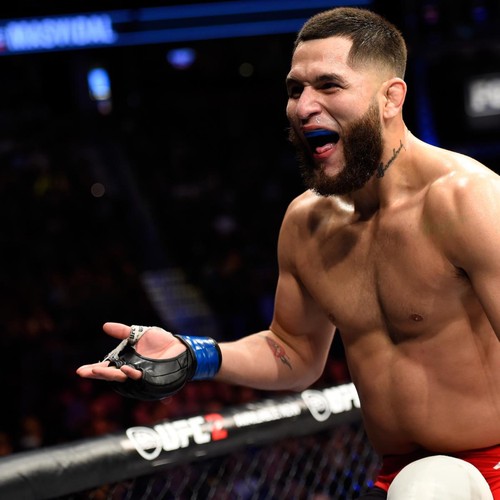 Diaz is the natural welterweight whereas Jorge has fought his whole career practically at lightweight, the thing is stylistically, Jorge has a great chance to counter both the boxing and grappling of Nick as well as possibly winning outright...
It has been many moons since Nick Diaz has stepped into a cage; 2013 and 2015 allowed Nick to face two of the greatest fighters to ever grace the octagon (in GSP and 'Spider' Silva) which attributes to the fanbase and pull of 'Mr. 209'.
Stockton's Finest will hopefully show up to this fight as him and his brother have a habit of garnering attention and flat out not showing up to anything promised...
Nate is definitely worst in this regard, but before Conor McGregor Nate really had no pull... Nick Diaz is arguably the most beloved and hated fighter of all time.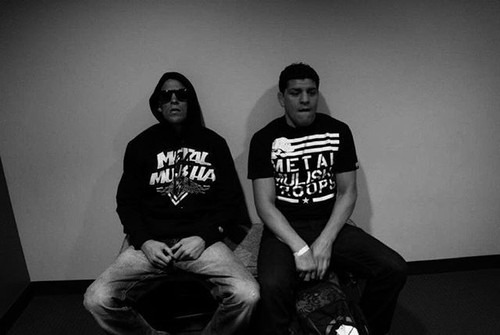 Conor pulls in global crowds due to his Euro roots, but Nick has the fanbase of all of California and people now know the Diaz brothers quite well as Nate's two fights with Conor propelled their fame heavily.
Nick is a flavor of the week fighter to me; his style is one of the most exciting to watch, but his attitude and excuses after showing he simply isn't well rounded enough in his wrestling skillset to be a champion put me off a lot.
I actually rooted for GSP against him and I really don't care for GSP at all... I'll actually probably root for Jorge against him too and laugh at his complaints after the fight.
Nick still has some of the best boxing and jiu jitsu in the game, he just refuses to stop a takedown... he's rather call the opponent a pussy and convince him to 'stand and bang'.
I recommend to anyone who wants to watch a real fight Nick's bout with Paul Daley, it's the best 4:57 you can spend watching mma... but don't worry, this highlight video is condensed to the best moments.
Nick is still an OG, and this will be a scrap. Who ya got?