Let me start by saying that this post is purely subjective, and anything written in this article is only of my opinion. With that said, the battle between Marco Polo Reyes and Dong Hyun Kim still remains as one of the most violent wars in the Octagon that I have ever seen!
Neither man took a backstep during the near 13 minute war in the cage. Polo Reyes did emerge victorious from this all time fight, but nobody could forget the heart and attrition 'Maestro' brought to his second UFC appearance. Both of these men are actually still in the organization in part due to the entertainment of this fight.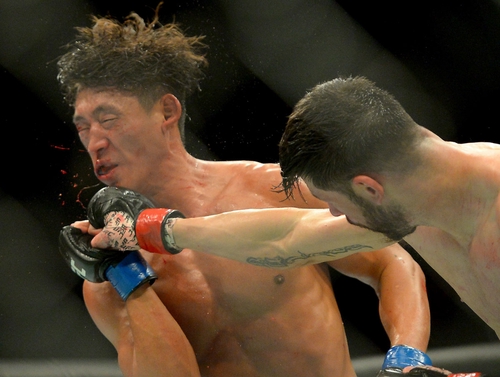 Both fighters were holding a loss in their back pocket, but in appreciation, the UFC allowed these guys to take a backstep on competition and both were able to shine in their next fights (with each securing a victory).
This fight had both men playing the hammer and nail each consecutive minute. If one was not eating punches he was throwing them, and the way Kim was dropped in the first round but recovered to hurt, and nearly end Reyes at moments was just incredible. This is actually a record setting fight card in that 8 fights ended in finish!
With this fight starting things off for the night in Los Angeles that magical night, it was just mixed martial arts perfection. Michael Bisping was also a nearly 5 to 1 under dog that night and was able to defeat former foe in Luke Rockhold by knockout in the first round! He had formerly lost to the (ex) middleweight champion in Australia by second round submission... but this redemption was just the cherry on top of a beautiful fight card!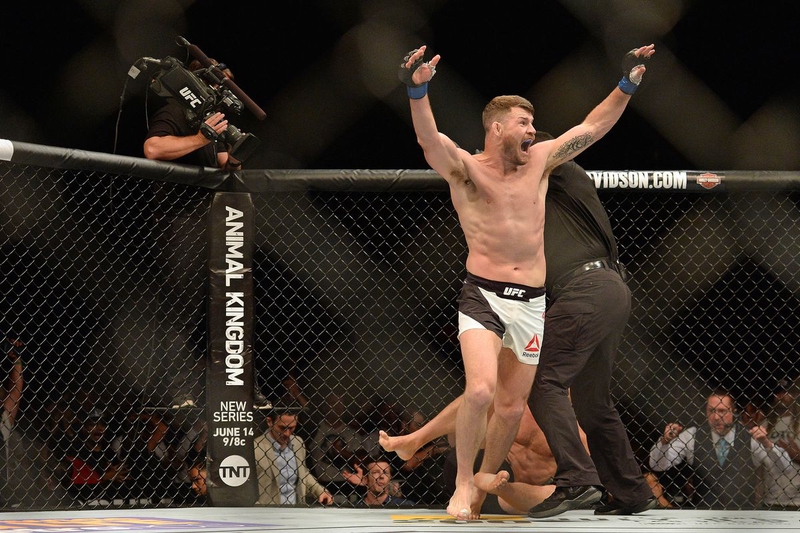 What is the craziest fight you've ever seen? Maybe it wasn't even in a cage!