April 30th, 2011, nearly two years after UFC 100 and two years prior to the introduction of Conor McGregor. Post 2010 Zuffa Era UFC was in a strange place since all the legends of days past were getting knocked down one by one. From the Chucks and the Titos, to the Wanderlei's and the rise of Strikeforce, the UFC needed a huge event to set themselves apart once more.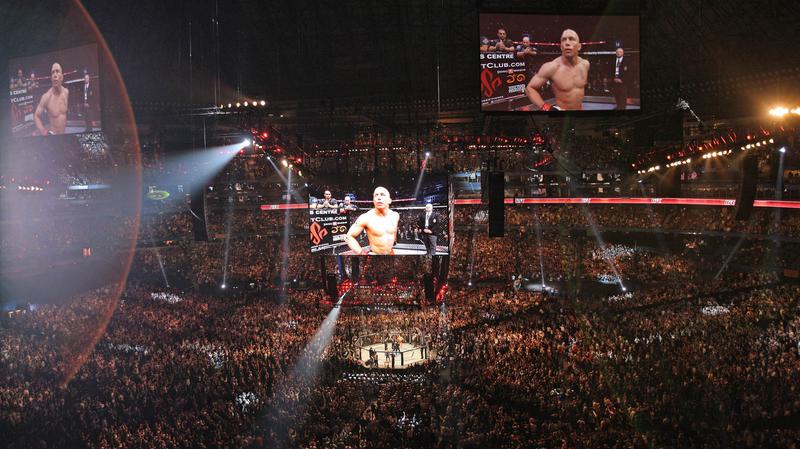 The solution to this 'legend' problem was simply to make more legends! For the co-main and main events, in come the rise of WEC featherweight champion Jose Aldo, the greatest featherweight of all time... and the Canadian legend, George St. Pierre. UFC 129 was a culmination of both men defending their titles, and representing the UFC as a brand to be reckoned with.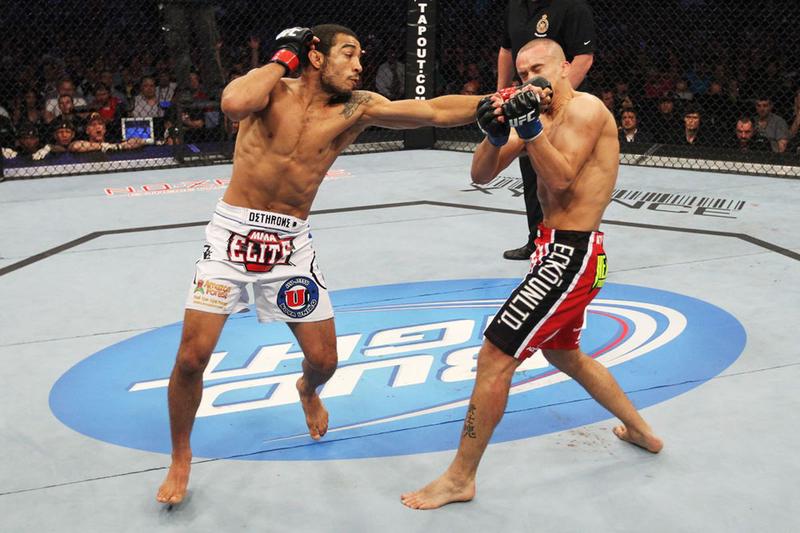 Aldo put on a spectacular performance in his UFC debut against the hardened veteran at the time in Mark Hominick. This was in turn the UFC's first ever featherweight title fight, and although he had some bumps in the later rounds, Aldo dominated the majority of the fight with his stellar muay thai rangekeeping and legendary leg kicks.
Hominick also received this nasty gift from the former champ, but he fought all five rounds as hard as the first!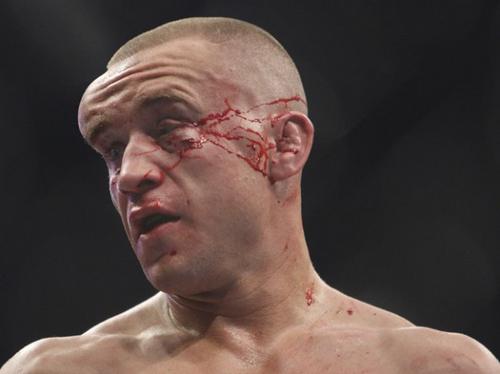 GSP kept the fire going for the crowd with his complete and utter domination of (his supposed hardest test at the time in) Jake Shields. To understand the magnitude of the main event, one must understand the level of skill both Shields and GSP possessed at the time. GSP dismantled every top 5 welterweight in the world including Jon Fitch, Thiago Alves, Josh Koscheck, Matt Serra twice, and of course Matt Hughes. Shields has also accrued an incredible resume both in Japan and the states with wins over Toby Imada, Dan Henderson, Robbie Lawler, and Jason Miller. The build up for GSP vs Shields is actually quite legendary in itself, and this remains as one of the best promotions of the organization ever put out:
The fight itself didn't exactly live up to the pre fight hype, but the tension of the early rounds was felt heartily by the public as both men were incredibly dangerous.. GSP with his explosive strikes and Shields with his submission prowess. The chants of GSP reigned through the arena, and at the core of the fight, nobody really thought GSP would lose in the heart of Canada for the first UFC stadium event ever.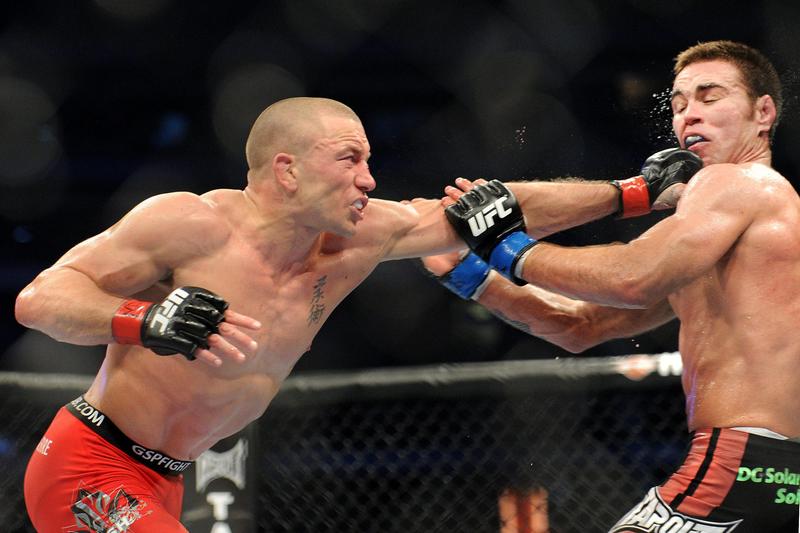 UFC 129 was a legendary night, do you remember it like I do?