Many wondered what would happen to the smaller Diaz bro in the wake of UFC 202's post fight. The 5 round main event starred both Nate and Conor under the lime light again, and although most people felt the fight to close to call, the judges gave the win to UFC's golden boy in 'The Notorious'.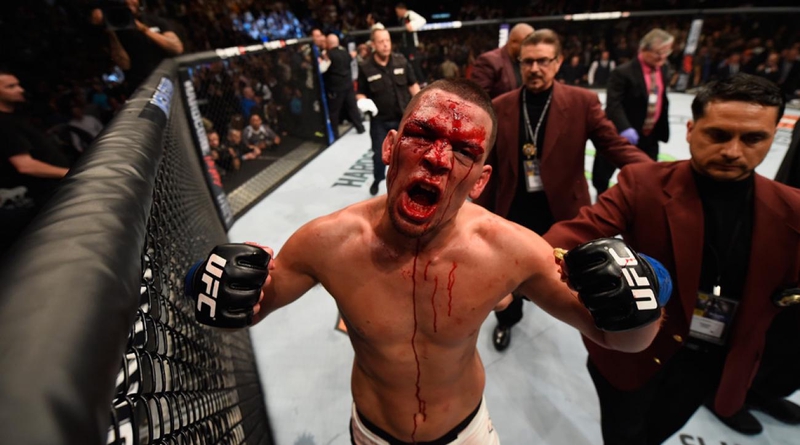 Nate has wanted to return to the cage for awhile now, and although he got paid quite handsomely for his second dance with the Irishman, it seems he may need more money.. or maybe he just wants to fight again.
No easy task awaits the man from Stockton as he will be taking on (now #1 contender in the fans minds) Dustin Poirier.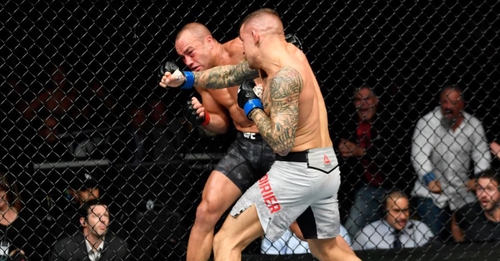 A 2nd round knockout over former lightweight champion Eddie Alvarez last week in Calgary landed Dustin the biggest fight of his life, and although he is the more active and higher ranked fighter, he too is in for no short night.
Poirer has always struggled with guys longer than him, and although mma math doesn't really work, Nate did choke out Conor who in fact has a 1st round knockout win over Dustin Poirier. The long, lanky boxer with high level jiu jitsu will make his return against a very hungry, and very different version of Dustin Poirier.
This fight could very well set up the trilogy match with Conor, or even better, the rematch Dustin has sought since UFC 178 in 2014. A once top 5 featherweight contender, Dustin actually moved up to lightweight after Conor knocked him out. A rematch between the men may end up very differently, or it may end exactly the same.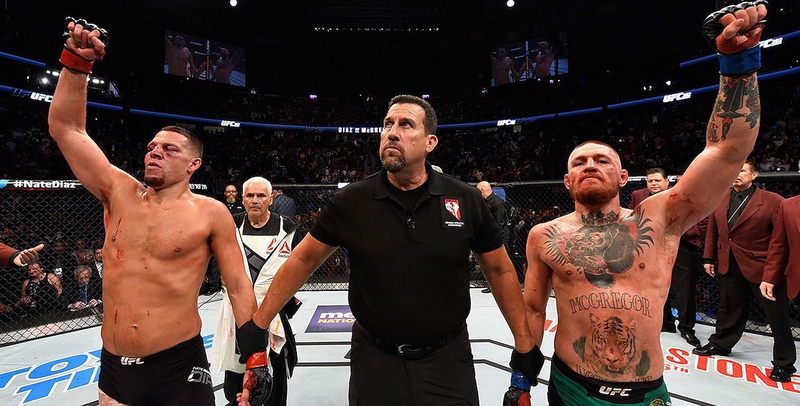 I myself don't really need to see a third match between Conor and Nate, I feel as though it would play out more like the 2nd fight without the motivation on either end. Conor would most likely win a decision or put a careless Nate away, and that's only because Nate is at his best when he's backed into a corner and nobody wants him to win.
Do you want to see a third matchup between Diaz and McGregor, or would a rematch with Dustin be just as sweet?