This is one of the most interesting fights in mixed martial arts history as it pits one of the greatest pure wrestlers of all time against one of the greatest pure grapplers in terms of jiu jitsu.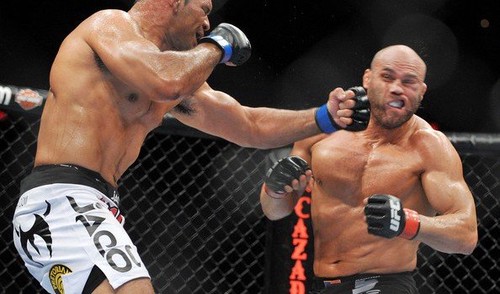 The Nogueria brothers are Brazilian legends who had immense runs in both Japan and America, and they are still creditted to be the inventor of the 'anaconda' choke.
Randy was always a natural light heavyweight making his championship run at heavyweight even more miraculous.
The thing with Randy is that he fought Rodrigo 'Minotauro' Nogueira (AKA Big Nog) after returning from a stint with injuries which caused him to be hospitalized and forfeit a lot of recovery time.
andy being the badass he is fought anyone in his prime, and unfortunately he felt the ill effects of dealing with a serious beast at heavyweight.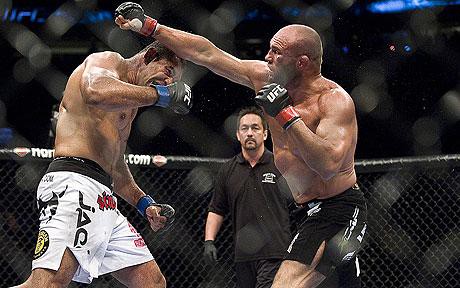 Big Nog still competed until last year knocking guys out and submitting them. It shows that experience and cage wisdom counts for a lot more than people may think.
Randy seemed to struggle with the size and surprisingly fast hands of Nogueria.
People forget that although the Nogs are submission wizards, they also trained with the likes of Wanerlei Silva, Anderson Silva, as well as master Rafael Cordeiro... and with these men and attributes, legends are born!
I wish the fight itself was 5 rounds because although Randy surely lost every round, he had come back from downhill battles before. Randy also finished Pedro Rizzo very late in their fight after taking a serious beating for nearly 10 minutes.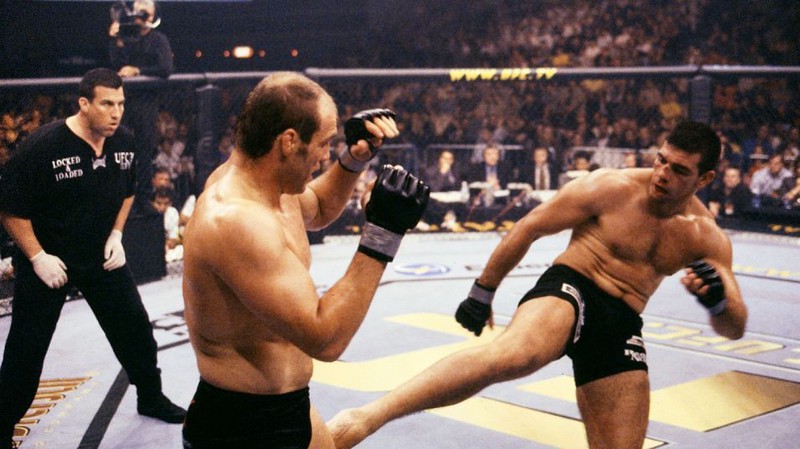 Randy was also a very sophisticated grappler, and Big Nog although being able to take him down was not able to secure any submissions. The innovator of the Anaconda choke wasn't able to finish Randy when securely in position, that is a true American wrestler right there. If Randy was fully recovered from his injuries and hospital stint, I believe the fight would have gone the completely other direction.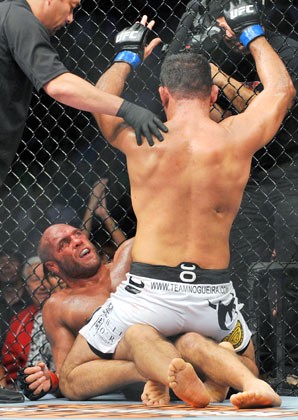 If Randy was fully recovered from his injuries and hospital stint, I believe the fight would have gone the completely other direction.

Randy seemed to allow half-assed takedowns from the other side, and it's something we just didn't really see Randy do.
Couture was a workhorse and if he wasn't on top of you raining punishment, he was consistently grinding out of whatever bad position he was in.
This was a tough and surprising loss, but it was towards the latter end of Randy's career and he went on a 3 fight win streak after this.
Wins against James Toney, Brandon Vera, and the Godfather of ground and pound himself in Mark Coleman secured a lasting legacy that can't be forgotten.
Couture was a special athletes and the Zuffa era was an incredibly special time for mma.
The originators of the sport are still young enough to compete, yet too old to innovate or secure titles. It is always interesting to note the evolution of a sport.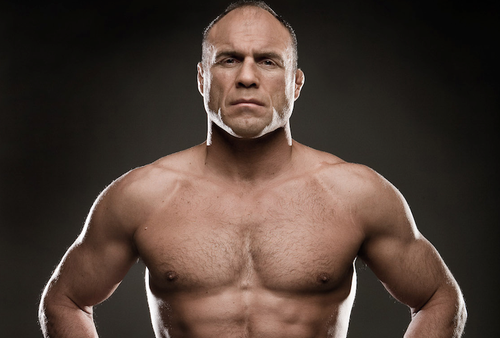 Do you remember Randy 'The Natural'? Was he the greatest fighter of his era, or all time?