This one hurts me a lot. I grew up watching Chuck Liddell, he's the man along with Muhammad Ali that actually got me into fighting. I remember going home after school everyday and watching 'UFC Unleashed' with highlights of the legends of that day. Matt Hughes, Chuck Liddell, Andrei Arlovski... all my heros.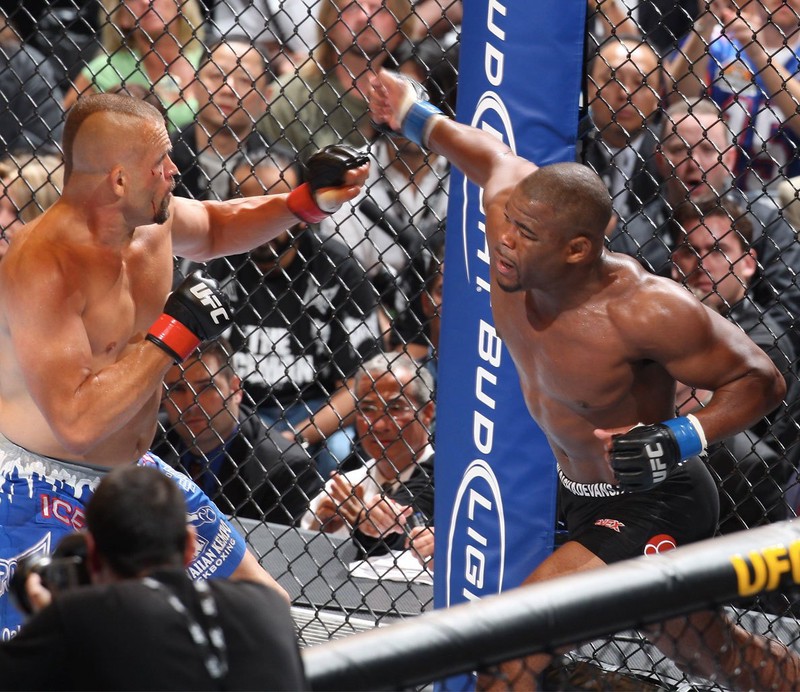 Chuck simply fought for too long and his style couldn't stand up to his aggression. He actually a quite intelligent fighter although many may not see it that way.
He was mostly a brawler, but his set ups and high kicks were highly under rated (as Chuck was an elite level black belt in Kenpo Karate).
The big right hand and impeccable anti-wrestling game Chuck had made him a nightmare for most everyone in his division, especially since light heavyweight has mostly been a 'wrestling' gateway for fighters.
Chuck made every fight one for the books, and whether he knocked the opponent out or took the KO himself, he was a legend for getting in there and really fighting for more than himself.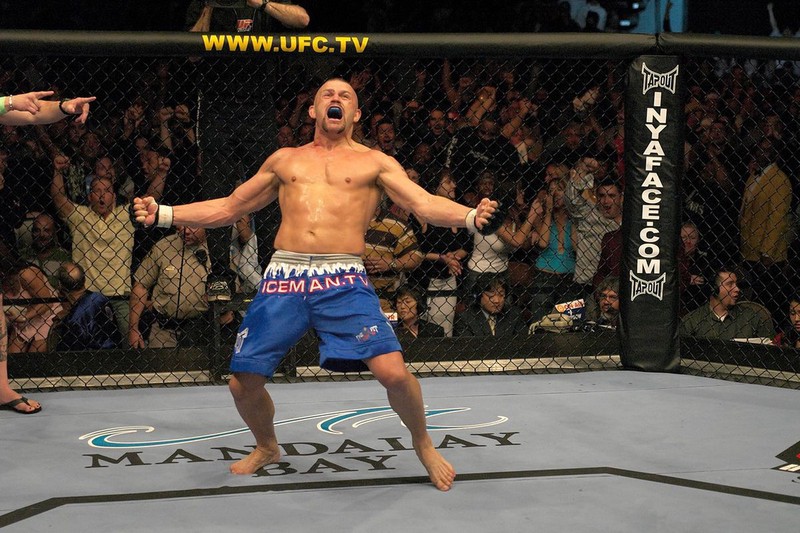 2008 was actually the end of Chuck's era, he ran the UFC and PRIDE from around 2003 until that time. After the classic Tito wars and Couture win, Chuck seemed to only degrade. Rashad Evans was an absolute specimen at the time, and it was almost a new guard meets old guard type of matchup. Chuck even seemed to be doing quite well in the 1st round, but Rashad was too young, too explosive, and too accurate with his counter punching.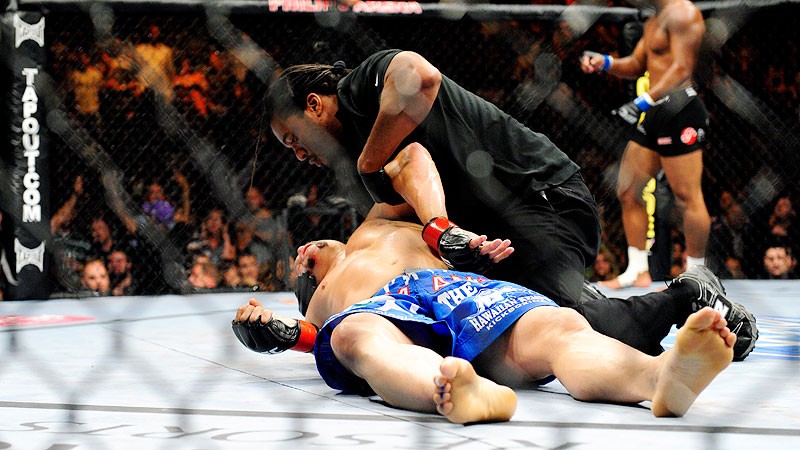 Rashad would go on to become champion and defeat many legends himself; I miss this Golden Era of mixed martial arts. ...even though a piece of me died this day.