The stellar main event in Belo Horizonte for Fight Night 128 put on a spectacular display of knockouts for the Brazilian crowd.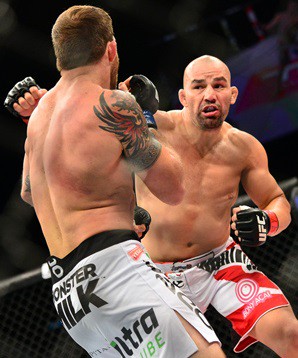 The UFC used to be quite good at matchmaking Brazilians in their hometown to allow for the most brutal finishes possible, but it seems as though the evolution of mixed martial arts has put Brazil a bit behind in terms of overall fight evolution.
Glover Teixeira was a long time threat in the light heavyweight division as he went on a win streak of over 30 fights along with taking Jon Jones a tough 5 rounds in his first title fight.
The display in Brazil for FN28 was spectacular as he dismantled former top 5 contender Ryan Bader... a man who is now competing at heavyweight and will fight Matt Mitrione later this year (for Bellator's heavyweight strap).
Bader's ability to take a shot was always a bit shaky, and Glover in his prime trained at the PIT with Chuck Liddell and John Hackleman so that was all bad for 'Darth' Bader in terms of matchup.
Bader came in trying to 'bang' with a superior knockout artist and he sufferred the serious consequences of engagement.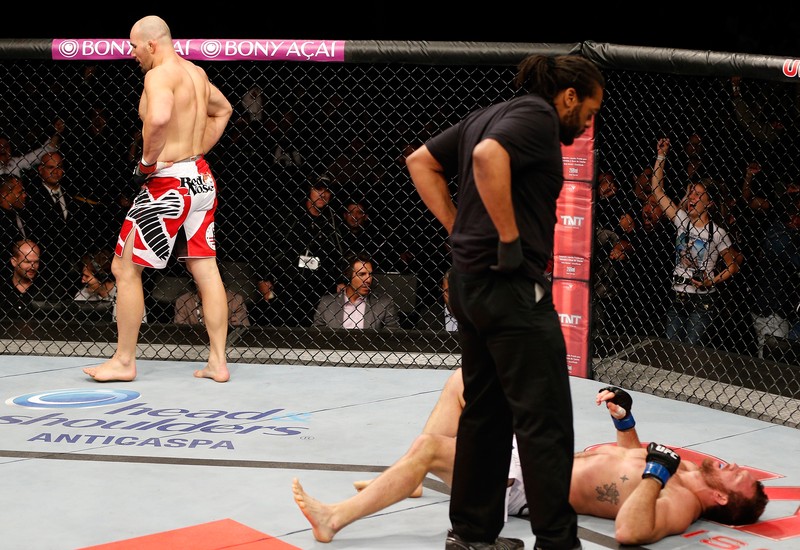 The main event was filled with finishes as Ali Baugatinov, 'Jacare' Souza, and even Joseph Benavidez were able to get the coveted finish by strikes! I've left a video of the main event recap which covers the co-main and main events.
This was considered the latter end of the Zuffa era before the new age of media and USADA began... I miss these times in the sport.