The amazing photo of Tyron in utter shock as he receives his black belt from coach Din Thomas is one for the record books. Tyron is a sturdy and vicious champion who really fights to the pace and skill level of his opponent.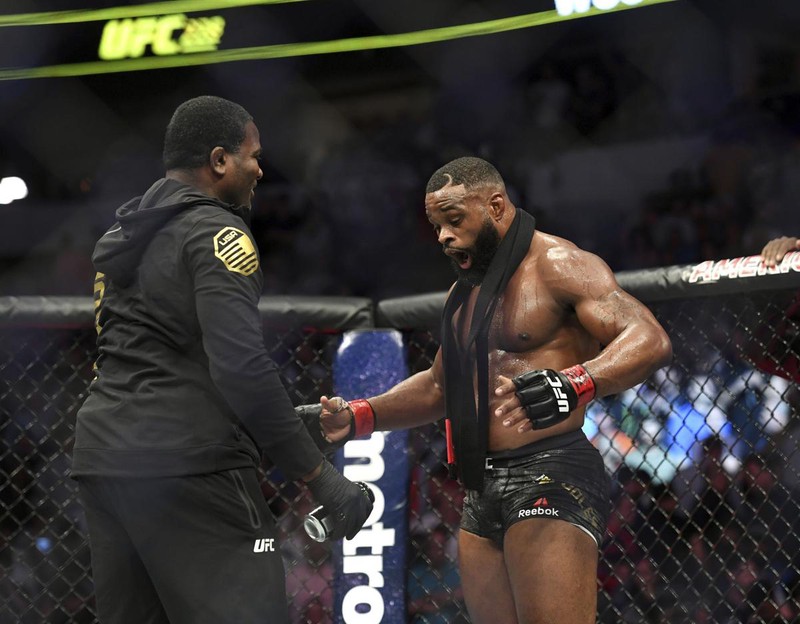 Last night was one of the greatest performances from Woodley I had ever seen, and it really was because he prepared for the toughest fight of his life.
One could see from the opening bell that Darren Till was flustered with Woodley's lateral movement and explosive power. Though he was so tall and large, Till couldn't stop Woodleyfrom getting inside to land right hands and clinch.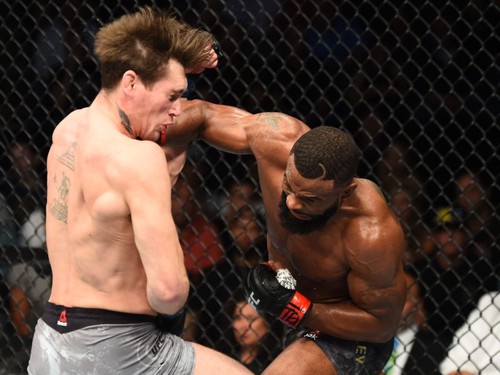 A veteran champion took on a hype train given too much too soon.. and it showed. People forget that Tyron Woodley was a Brazilian Jiu Jitsu brown belt and had 4 submissions under his record when he was a bit younger, and more aggressive.
Not to sound cocky, but I knew this would be easy work because Till was always a bit subpar in every skill set. Again, not to be cocky, but to indeed quote myself: "Woodley's a serious jiu jitsu brown belt under Ricardo Libório and although he only has 4 submissions on his record, they were all in a row on his initial pro mixed martial arts run. It shows he really uses his grappling when he needs it, such as against Condit.
I am taking 'The Chosen One' at + odds here, any champion as an under dog is honestly ridiculous to me, especially as one as experienced and accomplished as Woodley."
I hope you guys watched UFC 228, it had some of those most incredible fights and finishes I have ever seen. The ladies really put on a show, and we saw the cleanest one punch knockout from a woman the sport has ever seen.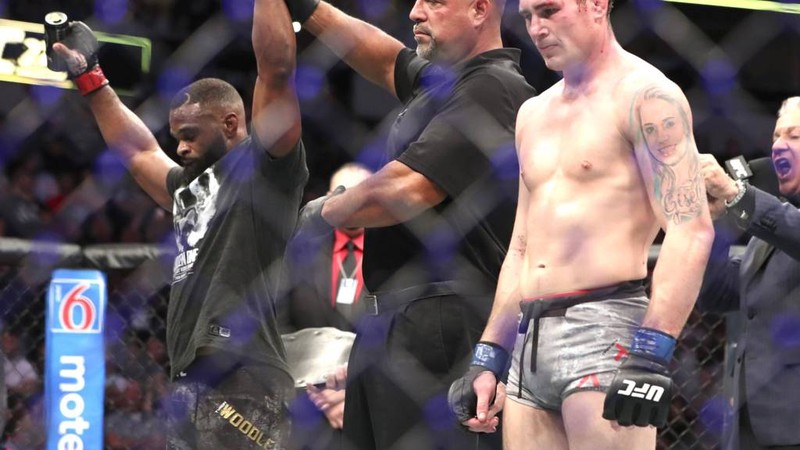 Tyron is also now a black belt, and I think Black and Gold go quite well together.