This breaking news is quite the surprise as most expected Derrick Lewis to be out for a few months post his war with Alexander Volkov at UFC 229!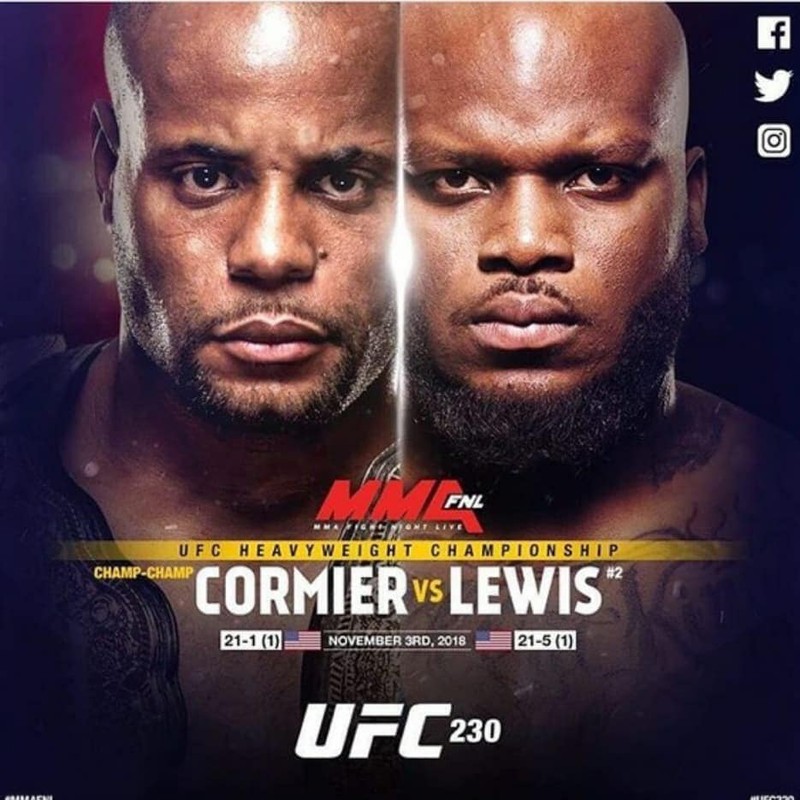 Daniel Cormier must have signed the papers quickly when he realized Brock Lesnar most likely will not be able to pass any drug tests in the coming months, and Derrick Lewis looked less than skillful in his last bout.

Heavyweight has shown itself to be the most tumultuous division in the UFC...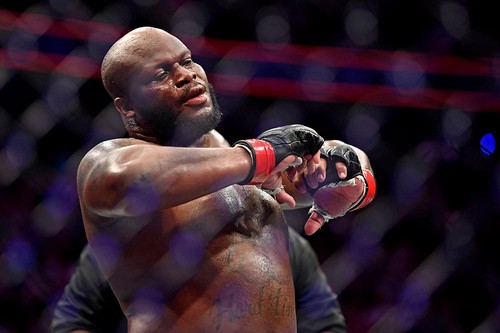 ...and the truth is, this is a dangerous matchup for Cormier. Lewis may not deal with long strikers well, but with a boxer/wrestler like DC Lewis will somewhat be in his wheelhouse this whole fight.
I can absolutely see DC knocking Lewis out, but I think there is a better chance that Cormier gets desperate to take the Beast down at sometime during the fight and succumbs to a knockout himself.
I am sad for former champion Stipe Miocic as I believe he deserves a rematch not only for the record breaking title run he had, but because Cormier did in fact eye poke the man so many times that the fight was altered completely.
UFC 230 will be taking place November 3rd at Madison Square Garden in New York, New York. It seems to be an amazing card with Luke Rockhold rematching Chris Weidman on the main card.
Who ya got?