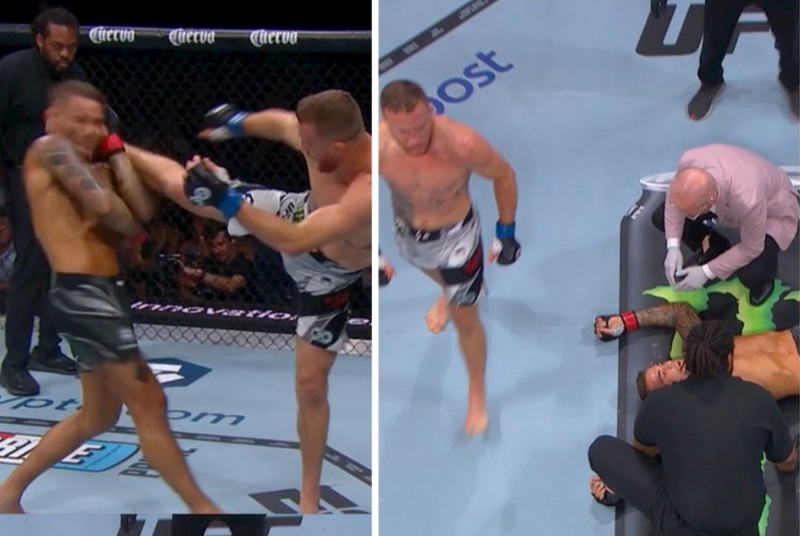 With an incredible head kick Justin Gaethje defeated Dustin Porrier in the second round and became the new BMF champion. The performance was so impressive that it has the potential to be the knockout of the year.

The two fighters previously met in the Octagon in 2018, when Poirier won. But today Gaethje had bet on a different strategy and quite quickly at the beginning of the second round finished the match. In the first round, Dustin opened an arcade above his opponent's eye, which hinted that this match would be more spectacular than the first one, but he was taken by surprise and knocked to the ground.

Gaethje is on a 2-game winning streak and Poirier is back on the losing end. After this victory, it is very likely that in 2024, we will see Justin Gaethje fight for the title in the Lightweight category.