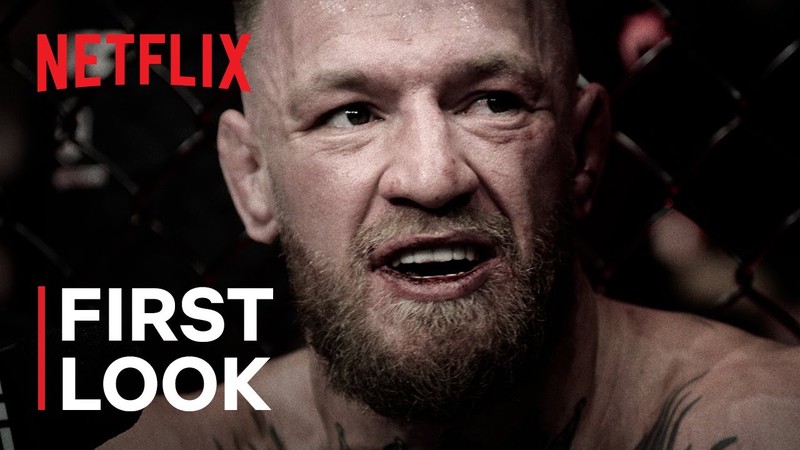 As you may know, Netflix created a documentary about Conor Mcgregor - "Mcgregor Forever". Those who haven't seen it, note that the article may contain spoilers. Here we'll do a little recap of what's new we learned about Connor watching the movie. Before his fight with Khabib Nurmagomedov, Conor had a leg injury and the number ALDO13S on his son's toy car.
The emphasis here is different from the other Mcgregor documentary and begins with scenes from the hospital, after his latest loss to Dustin Poirier. The following are moments from Mcgregor's career rise as he won two UFC belts.
Special emphasis on 2018, when Conor competes with Khabib Nurmagomedov. Their feud left a lasting mark on Mcgregor's training, and even his trainer John Kavanagh later shared that the entire training camp was imbued with a heavy atmosphere.
Some details may have remained, such as unknown facts before the big clash. Mcgregor's mood was so aggressive that it seemed he was not training with his sparring partners but was beating them. And training gaps have led to this leg injury. Conor was angry because the fight with Nurmagomedov was 3 weeks away, but the sprained fingers were quickly fixed and the subsequent rehabilitation had a positive effect.
In the series, Conor talks a lot about the fight for Khabib and says that maybe he shouldn't have taken it. Because of the infamous scene with the bus, for which Mcgregor was convicted, he believes that the moral victory was in favor of his opponent, and this gave him the strength to mentally prepare for their clash.McGregor says he stopped more than half of his opponent's takedowns and only lost on one mistake in the fourth round.
The build-up to the Cerrone match is indicative of Conor's new strategy, with even Kavanagh saying things will be different. As it turns out, Mcgregor pulls off a spectacular victory in which he scores shoulder strikes. This victory gave him ambition and he began to look for new opponents when his second match with Dustin Poirier came up, where Conor surprisingly lost, but it was also his first loss by knockout.ю
McGregor placed the blame for that loss on his coaching staff and criticized them for their lack of countering advice during the fight.
Before the third and final fight to this point, Conor paid serious attention to kicks and their different variations. Highly motivated to get revenge on a standing opponent, Mcgregor injured his left ankle again. An X-ray showed a soft tissue hematoma, but after talking to the doctors, he did not give up the fight.
July 10, 2021, at the end of the first round of the fight with Poirier, Conor unsuccessfully leaned on the injured leg and broke it. The dramatic scenes of Dustin being declared the winner and Conor's protests, the result being entered as a loss counted as a suspension by the doctor, are known to all.
This was a short review of the series, trying not to kill all your interest and watch it yourself.