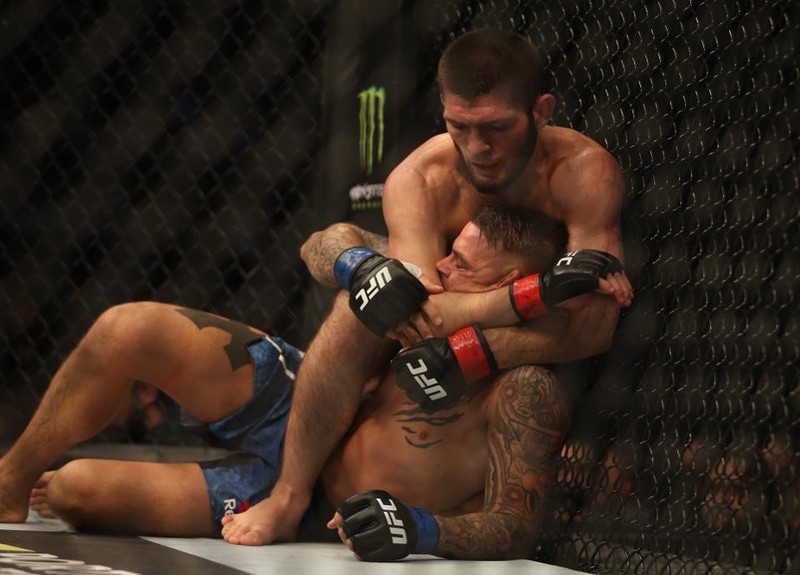 UFC 242: Khabib vs. Poirier
Khabib Nurmagomedov [CHAMP] vs. Dustin Poirier - Khabib |KO/TKO| [Rd 4]
Edson Barboza vs. Paul Felder -Barboza |Decision|
Islam Makhachev vs. Davi Ramos -Makhachev |Decision|
Curtis Blaydes vs. Shamil Abdurakhimov -Blaydes |KO/TKO| [Rd 2]
Mairbek Taisumov vs. Carlos Diego Ferreira -Ferreira |Decision|
Joanne Calderwood vs. Andrea Lee -Lee |Decision|
Zubaira Tukhugov vs. Lerone Murphy -Tukhugov |Decision|
Liana Jojua vs. Sarah Moras -Jojua |Decision|
Teemu Packalen vs. Ottman Azaitar -Azaitar |KO/TKO| [Rd 1]
Belal Muhammad vs. Takashi Sato -Muhammad |Decision|
Nordine Taleb vs. Muslim Salikhov -Taleb [Decision]
Omari Akhmedov vs. Zak Cummings -Cummings |Decision|
Don Madge vs. Fares Ziam -Madge |Submission| [Rd 2]
---
#Most Confident Pick/s:
---
Prediction Results : 7 - 5
Perfect Picks (Method & Round) : 4/7
Pick and Method : 4/7
Confident Pick/s : 2/2
Main Event Picks : 1/1
---
OVERALL RESULTS [Since UFC Fight Night Barboza vs. Gaethje]
Prediction Results : 153 - 90
Perfect Picks (Method & Round) : 65/153
Pick and Method : 85/153
Confident Pick/s : 31/38
Main Event Picks : 9/20
---
#ANALYSIS
Khabib was dominant ... Poirier did a good job with the guillotine submission attempt, but apart from that it was total domination by the Russian fighter. This makes the lightweight title scenario really interesting. In my opinion the only fighters that provides a threat to Khabib's reign are Tony and Cerrone; both of them having very good submission games from the bottom, from the guard. I think Gaethje has a good chance against Cerrone this weekend, but Gaethje won't be effective against Khabib as he tends to wildly swing the punches which allows Khabib to go for the takedown easily, unless Gaethje catches Khabib early, but it seems Khabib has improved his striking defense a lot since his UFC debut...at least long enough for him to drag the fight to the mat. Gregor Gillespie is another name that comes to the mind, who has the wrestling chops and the power, but he has still got to prove himself to be the #1 contender. Khabib vs. Tony is THE match to make, Tony deserves it and if Khabib can win against Tony, there's no denying his dominance and that he might very well be the greatest UFC lightweight champ of all time. BUT Dana might go for the rematch between Khabib vs. Mcgregor (which is horrendous, as Mcgregor doesn't deserve a rematch at all), which is the big money fight for the promotion.

Diego Ferreira was really impressive with his performance. His constant pressure got to Taisumov, and his long layoff might have been a problem too. This is what Davi Ramos should have done with Islam. Davi was waiting for the one big shot, that big KO ... he should have gone for his grappling as well, but it's easier said than done against another elite level grappler. Ferreira should be given a top #10-15 opponent next. I would love to see him face Charles Oliveira ... that would be fun fight between two very dangerous submission artists.

Nordine Taleb's performance was disappointing. He tried to have a kick-boxing match with a veteran kickboxer and paid the price. His gameplan should have been pressure against the cage in the clinch, and going for the takedown.