BECAUSE of the disappointment last November in Manila, Philippines is what the former lightweight champion Eduard "Landslide" Folayang wants to accomplish in his fight with the ONE: Reign of Kings on Friday (July 27) at the MOA Arena in Pasay, City.

Folayang will face Aziz Pahrudinov from Russia in an undercard match this Friday, where he said that he will no longer allow one more chance to stop his ability.
"The last time I was in Manila, I let everyone down with my performance. It has haunted me ever since," Folayang said.
Folayang assured that a good fight could be seen by the everyone as he will do everything to win.
At the main event, another Filipino Martial Artist and a bantamweight contender, Kevin "The Silencer" from Baguio City will try to beat the current ONE featherweight and Lightweight World Champion Martin "The Situ-Asian" Nguyen from Sydney, Australia.
According to Belingon, it would be a great honor for him if he can win and overturned Nguyen, a famous ONE champion.
"If I lose Martin (Nguyen) this is a great honor for me and my career," said 30-year-old MMA fighter Belingon. "Imagine, I lost the 2-division champion. It feels good to you."
As a Filipino, we will be supporting these boxers no matter what happen this coming Friday.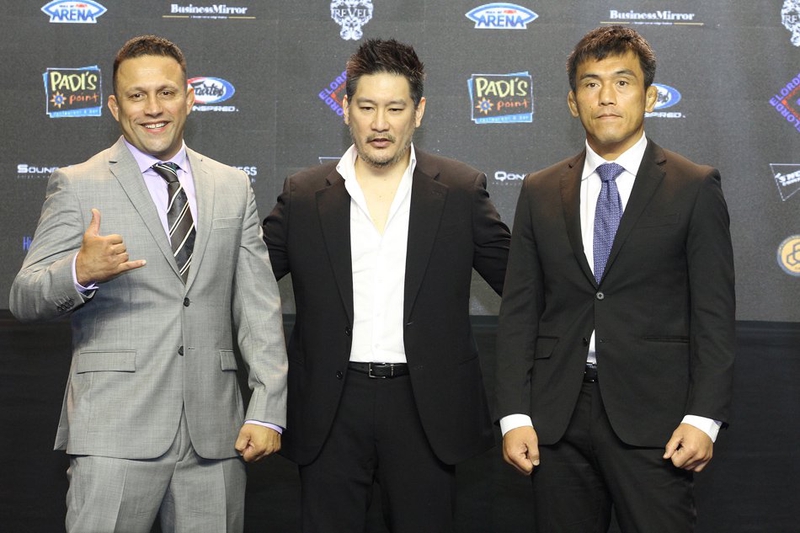 Additionally, we can also watch the final game of the two MMA legends, Renzo Gracie (left) of Brazil and Yuki Kondo (right) of Japan.
Gracie, 51, and Kondo, 43, have decided to have their final battle in the ONE championship so that they can focus on their respective professions.