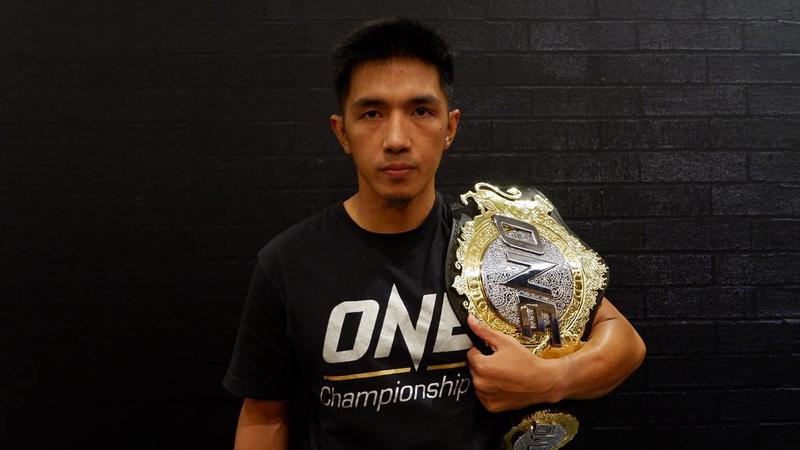 Pinoy MMA star Eustaquio, staged ONE FC World Champion
MACAU - Pinoy MMA star Geje Eustaquio has won undisputed ONE Flyweight World Champion by defeating former champion Adriano Moraes of Brazil via split decision on Saturday at ONE: PINNACLE OF POWER at the Studion event.
In the co-main event, Xiong Jing Nan maintained the ONE Women's Strawweight World Championship when she dominated Laura Balin in the unanimous decision win.
Team Lakay member Eustaquio showed speed and courage to avoid the pressure of the rival.
"The feeling is awesome. I want to thank all my people (countrymen) here who came out to support me. I came to Macau with one vision, and that is to [unify the flyweight titles], and I know I am not capable of doing this alone. I want to thank God, Team Lakay, and of course my family. And to all the fans, thank you so much for the undying support. Ladies and gentlemen, when I started 14 years ago, this was impossible. But now, after 14 years, impossible is not a word, it's just a reason. Anybody can be a world champion, as long as you have the drive and the attitude. I am proud to be the undisputed ONE Flyweight World Champion this time, "said Eustaquio, the new ONE Flyweight World Champion.
"He said I'm tapping; 'Honestly, you're tapping,' he was telling me after the fight, "Eustaquio said, cautious about Moraes' complaint." But we have the video. We got the best referee in ONE Championship its Olivier Coste standing on our side. "
"I bet I was not tapping. I will slip off that choke," he said.
There were times that Eustaquio was in trouble, but he quickly avoided to prove that he was the ONE Rematch king.
The Filipino, Edward Kelly, ended up losing to Jadambaa Narantungalag via ref stoppage in their featherweight bout.
Now, Geje Eustaquio, of Team LAKAY Philippines, made a Philippine history in MMA and will be defending his record as a CHAMPION and a REMATCH KING.