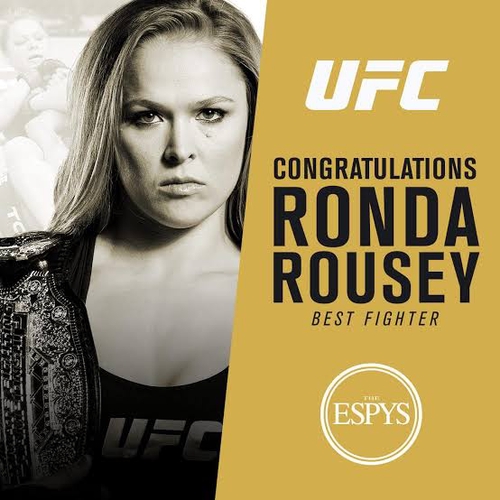 Born in California, US on 1st February 1987, Ronda Jean Rousey was a natural born Superstar.
She is an American Professional Wrestler, author, actress, judoka, mixed martial artist and she is currently working in WWE.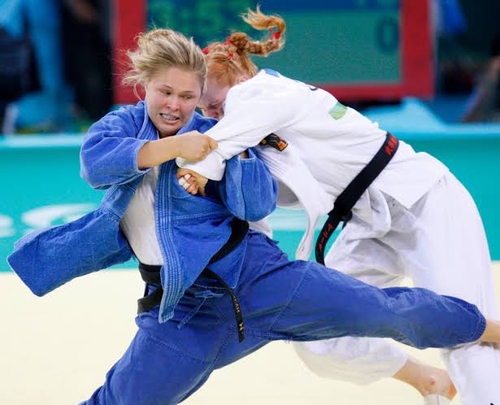 She was the first American woman to win an Olympic medal in Judo. She won the medal at the 2008 Olympics in Beijing.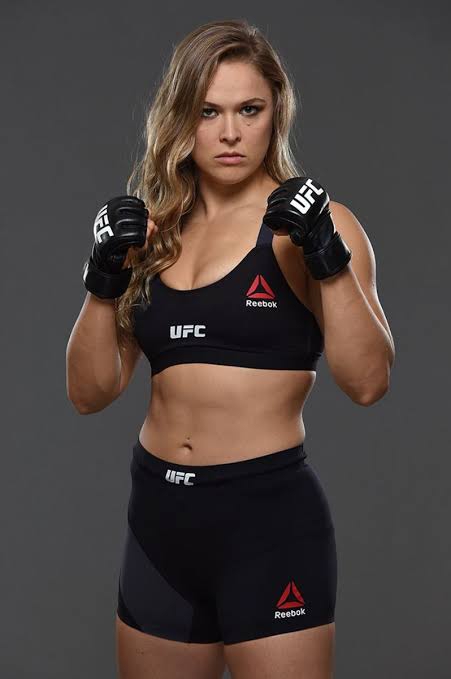 Ronda Rousey is a former UFC women's Bantamweight champion.
She is also the last strikeforce Women's Bantamweight champion.
Ronda Rousey in 2007 won a silver medal in Rio de jeneiro in World championships Tournament.
Also won a gold medal in pan American games.
In pan American championships, she has won 2 gold medals, 1 silver and 1 bronze in the years 2004,2005,2006 and 2007 respectively.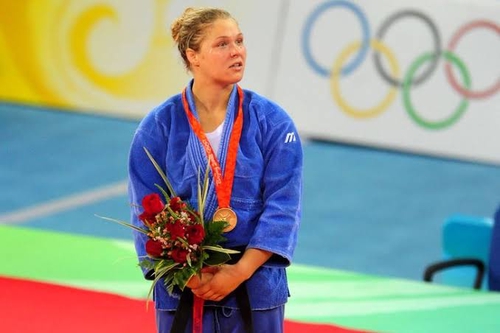 Ronda Rousey also known as Rowdy Ronda Rousey is UFC and MMA world is i think the words toughest women.
She won 12 consecutive fights in MMA including 6 in the Ultimate Fighting Championship (UFC).
Her first loss came against Holly Holm in November 2015.
Her first 11 wins of those fights have come in the first round.
9 wins by Arm Bar Submissions, Her strongest attack.
In 2015, two magazines ranked her as the most dominant athlete in the world.
In the same year she became the highest paid UFC fighter, male or female in the History of UFC.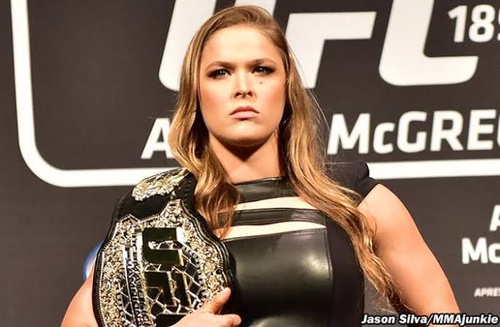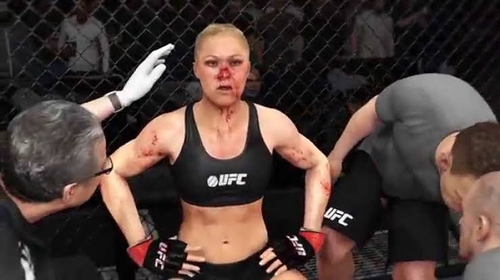 But onr thing that really changed her life was her debut in Hollywood movies.
She earned more money in this field but also she lost her MMA and UFC fans.
Not me but some people say that she should be working in MMA because she's the best.
She made het debut in the year 2014 in the film, The Expendables 3.
In the year 2015,she had roles in the films, Furious 7 and Entourage.
She did her work quite nicely.
People were impressed by her work as she handled everything without any kind of difficulty.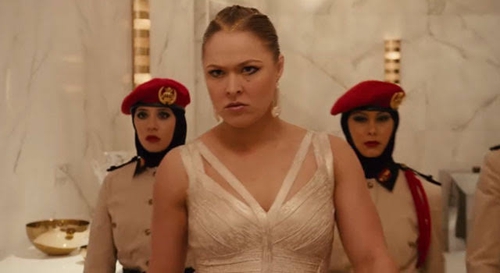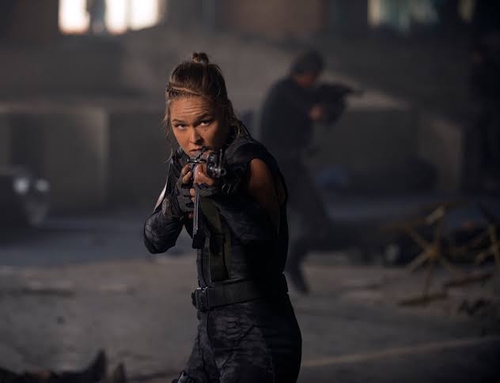 She returned to UFC after a long time in the year 2016.
She lost her last fight in Octangon in December 2016 when she was knocked out by Amanda Nunnes in only 39 seconds.
And that was the worst night of her life.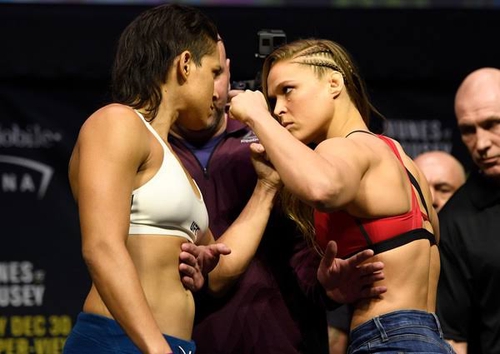 Still her record of 12-2(Wins-losses) is a great record.
And then everyone started talking about her and her relationship with Hollywood movies.
People believe that she could have won against Holly Holm and Amanda Nunnes if her concentration would have been only on MMA and UFC.
The break in Hollywood ruined her MMA career and that was the last time she fought in MMA.
And an MMA Superstar secretly faded away.
On July 5 2018,she became the first female fighter to be inducted into UFC Hall of Fame.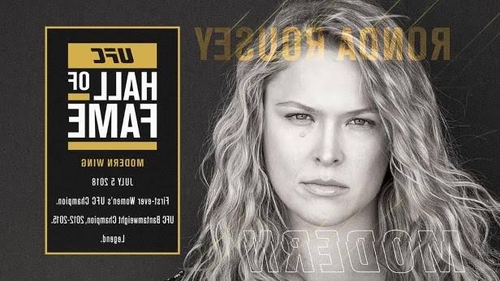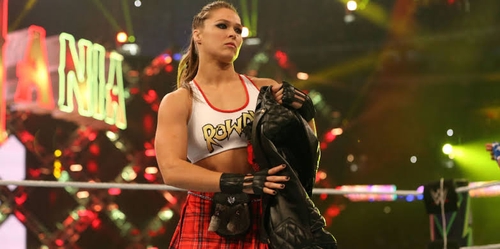 She is currently working in WWE RAW.
But her MMA career is almost on the verge of extinction.
Connection with Hollywood movies have destroyed her MMA and UFC careers.
No doubt she has earned more money with less work but she was a genius in MMA world. She was a real lioness.
No fear and no mercy was her style of fighting.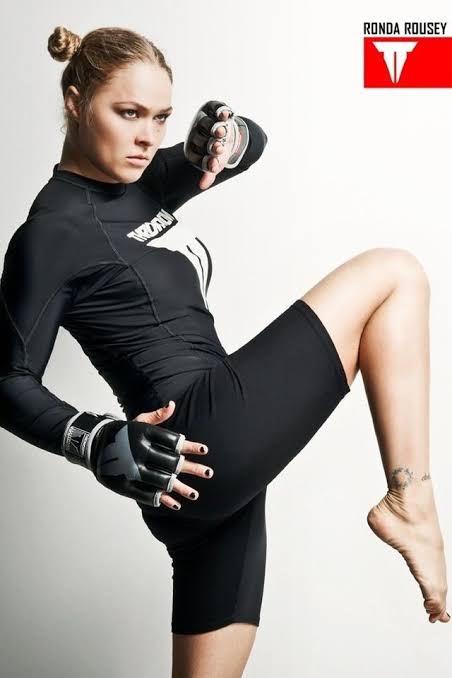 Im a fan of Rowdy Ronda Rousey. We all miss her fights and we would love to see her in fighting in MMA and UFC once again.