Nicco Montanõ the UFC Women's Flyweight Champion defends her belt for the first time against one of the best strikers in MMA Valentina Shevchenko. This fight is the co-main event of UFC 228 that will be held on September 8, 2018, at American Airlines Center in Dallas, Texas.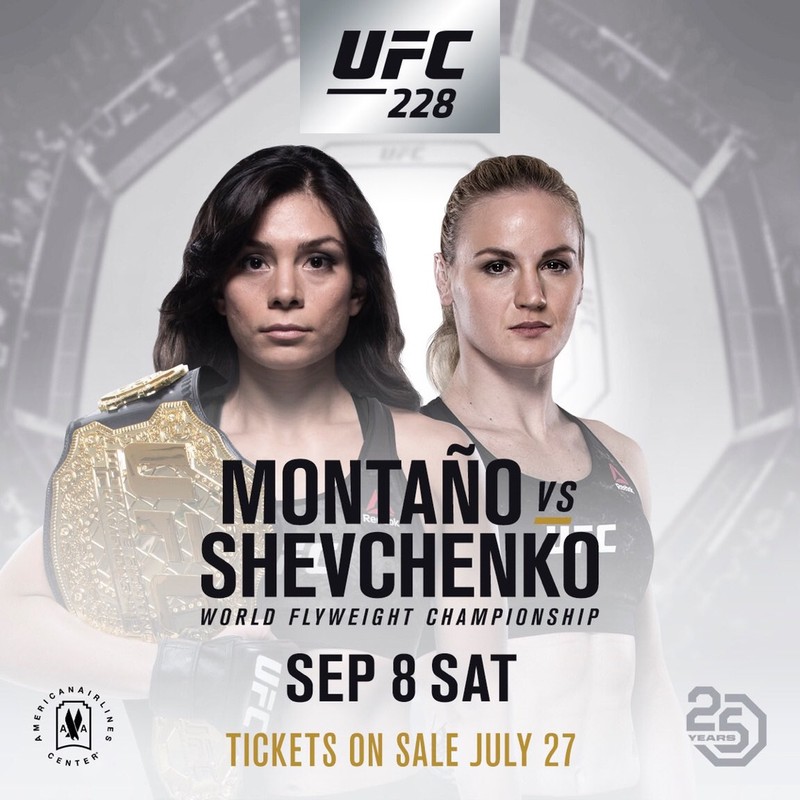 Montaño is the TUF 26 winner and actually, she is a good fighter, BJJ purple belt with boxing skills but her strength is the clinch, she showed in her last fights that she can control the distance using her footwork and between that she throws solid body kicks. She always jabs to get the distance and steps back to stay out of the opponent's range. Montaño is a very smart fighter but will she be able to handle Valentina's striking pace?
Valentina, as I said, is one the best female fighters in UFC roster, she is a counter striker, fast punches and very precise on timing. She defeated top fighters including Holly Holm, Juliana Lima and she did pretty well against Amanda Nunes both time they fought despite losing those two fights. Valentina is the better fighter overall, she has more experience on fighting but won't be that easy to finish the fight in the earlier rounds. Montaño showed she can handle punches, after getting hit by Julia Avila she was able to shoot for takedown neutralizing Avila's aggression. She has the ability to short the distance and clinches everytime she gets hit which is the right way to composure herself.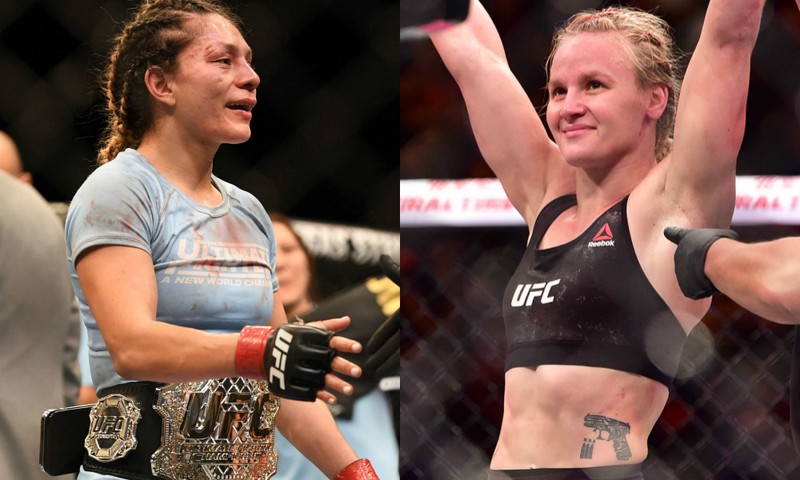 Nicco won't be aggressive and she will keep the distance, so Valentina will need to walk forward which isn't the way she fights. If the fight goes to the mat, Nicco's BJJ skills will be enough to handle Valentina's aggressive ground game. Nicco defended well against Modafferi and she has a very good takedown defense.
This is a belt match, Valentina wants the belt and she deserves it, therefore she will need to fight smart, avoid clinch and increase her movement speed throw the cage, throwing punches to get points and consequently the finish. They both will study round one and we won't see much action first minutes. Both girls are tough, the Over 2.5 Rounds @ -130 is a good play.
FINAL PREDICTION: Valentina will control the pace and do more damage, she wins by unanimous decision and become the new UFC Woman's Flyweight Champion.
Make sure you follow my picks at https://betmma.tips/layoutmma