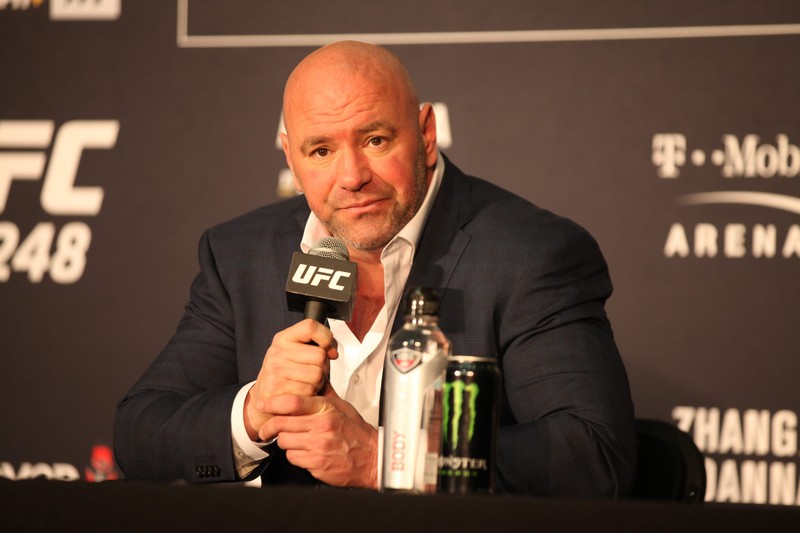 The Ultimate Fighting Championship is the biggest (and richest) fighting arena in combat sports. It reached $7 billion in worth last year, with average fighters earning as much as five to six digits per match. Conor McGregor and Ronda Rousey's fights rack up the biggest viewerships in fighting history. And so it makes you wonder who made all these things possible...
That's Dana White.
If you're curious to know more about the man behind UFC's soaring success, then I'll let you in on some interesting Dana White facts below. Apart from being an established businessman, the UFC top guy has a lot of fascinating - and intriguing - things about him.
He has a Patriot Award.
Dana White doesn't strike you as someone who would involve himself in humanitarian activities. His harsh character and cold demeanor can speak for that. But not everything is as it seems. With his fund-raising project, the UFC Fight Night 16: Fight for the Troops, he was able to raise over $4 million in donations in support of US troops. And so he won an award for that.
He has an ear disease.
This is one of those Dana White facts that comes as a shock to many. White is out of the actual fighting scene, and he isn't a troublemaker either, so it's surprising that he suffers from a physical condition. He has Meniere's disease, which is a permanent ear condition that causes vertigo and progressive hearing loss.
He hates Bob Arum.
Dana White has quite a list of people he hates. He's had beefs with several personalities like Matt Riddle, Tyron Woodley, and Loretta Hunt just to name a few, but he really, openly hates Top Rank CEO Bob Arum. The latter got to White's nerves when he questioned the legitimacy of UFC purchasing Strikeforce.
He worked as a bellboy.
Who knew that a bellboy from a hotel in Boston would become a multi-million businessman? That's right, Dana White used to work at the Boston Harbor Hotel in his early 20s before eventually becoming the President of the UFC.
He once said he wouldn't include women in the UFC.
Now this one might just trump all other Dana White facts out there. Way back 2011, White told TMZ that he was "never" going to introduce a women's division to the UFC. Clearly, that remark didn't age well. Just two years later, he decided to welcome female fighters to the arena. And now we have Ronda Rousey, Cris Cyborg, and other powerful women on the Octagon.