A battle of two raging champions speaks nothing short of ultimate fury.
On Saturday, Khabib Nurmagomedov (27-0) and Dustin Poirier (25-5 1NC) will face off to unify the lightweight title in the highly-anticipated UFC 242. One is gunning for undisputed supremacy while the other is aiming for unexpected glory; the perfect formula for a legendary match guaranteed to make global headlines. Using Nitrogen Sports Blog's khabib vs. poirier preview, let's try to break down how things will go down in the mats of Abu Dhabi Showdown Week's main event.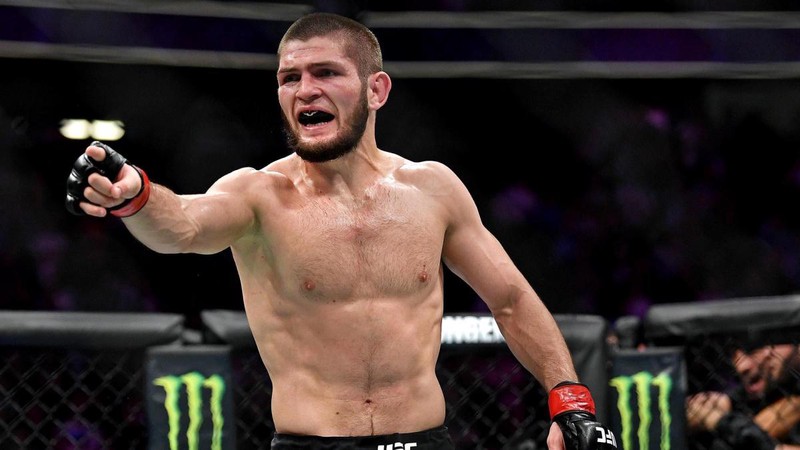 Khabib vs. Poirier: who will take the belt?
Fresh off his highly-applauded victory against Conor McGregor, Khabib Nurmagomedov is the clear pick among fans betting on the UFC 242. At this point, there's no need to over-analyze how he's remained the undefeated lightweight champ. The guy is just too damn good on the Octagon.
Although much of his moves still elicit gasps and shocks from the crowd, Khabib has a signature play style that many watchers seem to have picked up. Early on he takes his opponents down the canvas over and over again, lambasting them for a few rounds until he gets a submission. Apparently, the same ground-and-pound strategy is the one that beat McGregor last October 2018.
Which is why there has been widespread speculation as to who 'The Eagle' will dig its claws on next after taking on the powerful Irishman. Public expectation initially saw an instant rematch between the two, which was seen as just another maneuvering of the UFC to showcase a 'money fight'. But things took a turn with the promotion having decided to pit two record-holders against each other.
Poirier hasn't reached the peak of UFC stardom yet, but he's had a pretty awesome run with primer fights that spiced up his name. His win record is definitely not bad for someone who started out as an anywhere brawler, taking fights to various areas which branded him as 'go-for-broke.' And just like that, he's transformed into one of the best fighters in the Lightweight divison. As someone who is also known for hunting submissions and using immense pressure to take his counterparts out, Poirier definitely poses a threat to Khabib's long reign.
Fearless forecast
This is how I see it.
The UFC 242 betting odds favor Khabib (-379) over Poirier (+305), which I think is fair and I completely agree with. The two are equally-talented fighters, but one is just undeniably, slightly better.
Poirier has proven himself to be a real contender as evidenced by his track record. He's clearly one of the few fighters who has what it takes to win and execute the upset of the decade, but I'm certain that Khabib has this in the bag.
While playing a dangerous game, Poirier does have a tendency to take a lot of downswings before meeting his breakthroughs. His fights against Max Holloway, Eddie Alvarez, Michael Johnson and even Connor McGregor are proof that he's still prone to taking some serious shots.
This is more than enough chance for Khabib to dominate the ring. It'll be easy for him to tackle the former and bring him down the mat, landing a series of punches, and repeating this episode until Poirier's energy will waste away.
But who knows, maybe Poirier has stacked all the tools to beat the Degastinian fighter and change the UFC 242 betting odds once and for all.
In a fight that's purely based on merit, it's clear that the UFC has hooked the crowd by letting us see whose pedestal will crash and burn first. It'll be interesting, to say the least, whose galvanized career will get damaged knowing that the two best 155lbers on the planet have had amazing runs in their years in the UFC.
---
Every pro sports bettor out there started as a beginner. And every poker or casino expert started as a neophyte. I haven't reached the pinnacle of the betting world yet, but everyday I try to move closer to it. I created this blog so we can learn together and eventually be better, responsible bettors.
Follow me for more tips and strategies on betting, casino gaming, and poker. I usually base my content on my betting experience at Nitrogen Sports. Their blog is also extremely helpful for updates. Check them out here: https://blog.nitrogensports.eu/.