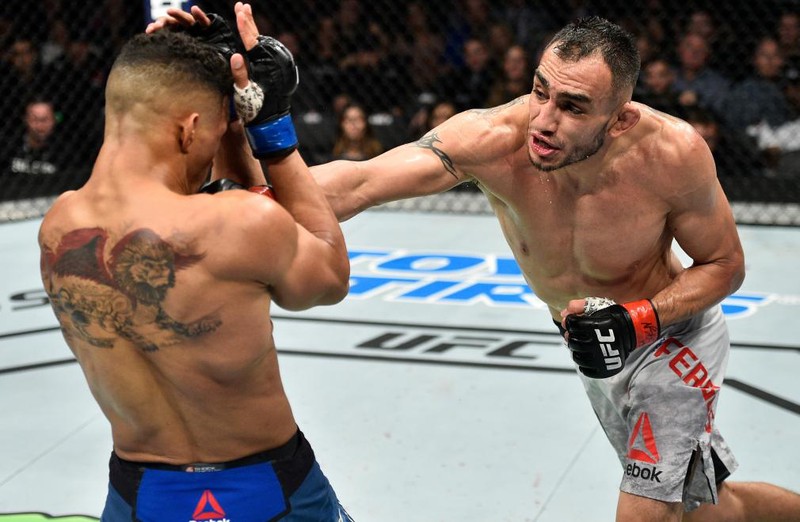 Despite the pandemic, the UFC still managed to push through with some of the most long-awaited fight cards this year. Thanks to the fight gods and Dana White, we'll finally be seeing MMA action with three events scheduled next month, spanning 8 days in Florida. Its headline event, the UFC 249, is set to take place on May 9.
It's the first event in sports to see the light of day.
And so with this major uptick in the return of the major sports events, comes great anticipation. Among the UFC 249 fight cards, the battle between Tony Ferguson and Justin Gaethje in the main event draws the most excitement. Originally, Ferguson was scheduled to take on Lightweight Champion Khabib Nurmagomedov, but because of the ongoing outbreak, the latter opted to head back to Russia and skip the fight.
Main Event - Tony Ferguson (25-3) vs. Justin Gaethje (21-2)
There's no better way to bring back the action to the Octagon than pitting two powerful fighters in a comeback show. Dana White guarantees that it will be one of the "most violent fights we'll ever see", as what everyone expects it to be.
Although highly seen as two equally competitive players, the UFC 249 odds are slightly tilted towards Ferguson's side, who has been on a 12-win streak until his last loss in 2012. Owing to his robust cardio, spinning attacks and high-risk moves, Ferguson may have the upper hand on this one. But that doesn't mean his challenger won't put up a fight. With his 3 consecutive wins and first-round finishes at that, Gaethje will definitely be a solid competitor to Ferguson. In his last fight, he took down Donald Cerrone on a first-round knockout. That could pretty much speak for itself.
As for the other fight cards, there will be 10 additional bouts included in the UFC 249, which include a bantamweight title match between champion Henry Cejudo (15-2) and Dominick Cruz (22-2).
Dana White has also announced that the next set of events succeeding the UFC 249 fight cards are booked for May 13 and May 16. These cards will be held at the VyStar Veterans Memorial Arena in Jacksonville without a live audience. The matchups for these bouts are yet to be released.