Podcasts - a double edged sword. Several years ago, when I've discovered them, I was blow away. New information daily, during shopping or commuting. Isn't that awesome? I don't have to read all those loong articles anymore and can spare some time like this. Well, over years, so many cool podcast emerged, my lack of time problem is back. It's hard to listen to them all...If you have the same problem, I'm here for you :)

In these series of posts, I'll be summing up the latest interesting podcasts I've listened to, so you can save up some time for another ones.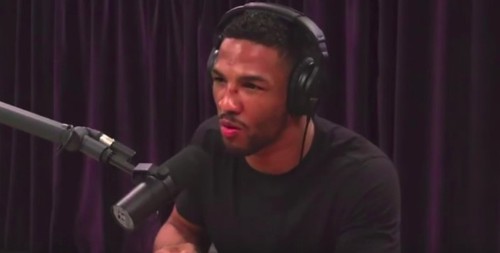 Joe Rogan Experience - Kevin Lee
Coming out of the big win against Barboza, Kevin Lee stopped by at "Rogan's" and discussed it all. Listening to this podcast completely changed my view of Kevin from being an arrogant cocky youngster to pretty smart young man.

Here are the points I've found interesting:

Doesn't lift any weights since high school. For strengh & conditioning he does calishenics.

After Tony fight, he started taking balet and salsa classes because he feels it has a tremendous help on his movement. Joe added here that also Lomachenko credits his footwork to years of Russian national dancing.

He does 2-3 hot yoga classes a week.

"It's so hard Joe, those housewifes are kicking my ass up there, I'm telling ya!"



Does 3 grappling classes a week

One sparring day at the end of the week. He's a proponent of rather a hard sparring then soft.

Was often late to school because his school was in the "good" neighborhood and he was from "bad" neighborbood. Police often didn't believe him he is on the way to school so they picked him up and took back to bad neighborhood.

His first MMA fight was on 5 days notice. He was just a 18 years old wrestler back then. Only striking he knew was from TV. He also showed up without a mouthpiece and cup because he didn't know those are needed.

He's allergic to all sea foods so his diet consists mostly of chicken-based foods. He has never considered going vegetarian as of yet.

When his first UFC contract came, he was still considering continuing his studies to become a doctor so the decision to sign hasn't been obvious for him.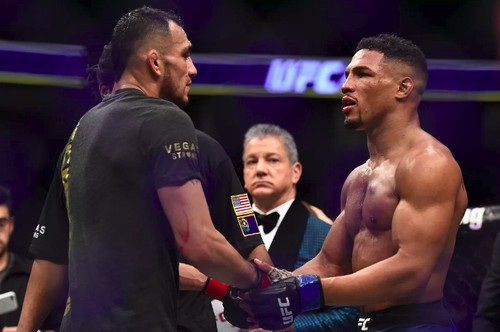 My current podcasts
On my current to-listen list are these sports related podcasts. If you find here some overlap, you might want to keep an eye on these series :)

Joe Rogan Experience

- martial arts, diet, lifestyle, health, important people, mix

The Raspberry Ape Podcast

- brazilian jiu-jitsu

London Real

- discussions with "people worth watching" (sometimes athletes)

The Jiu Jitsu Brotherhood Podcast - bjj, psychadelics
Hope I've save you some time guys and you can now enjoy another of your podcast and not spending 2+ hours listening to this one :)